Okay, I'm on a mission now – collecting the biggest list of military discounts there is.
Sounds crazy? I don't care since I'm really passionate about the cause of helping service members find the financial relief they need.
I've already written about free resources for pregnant military wives, budgeting tips for traveling with military kids, tips for inexpensive family travel, but I wanted to extend my help to other military families and share our tips for saving big bucks.
You can find lists of the military discounts out there that name all the major brands, but beside them, I wanted to also mention all the small businesses that are appreciating the military personnel and honoring their service.
This list of military discounts helped us a lot in planning our wedding for example so I'll be working on that list a lot (maybe even turn it into a separate post!).
Anyhow, everybody and anybody is welcome to join this list of military discounts, so please feel free to reach out and propose your business!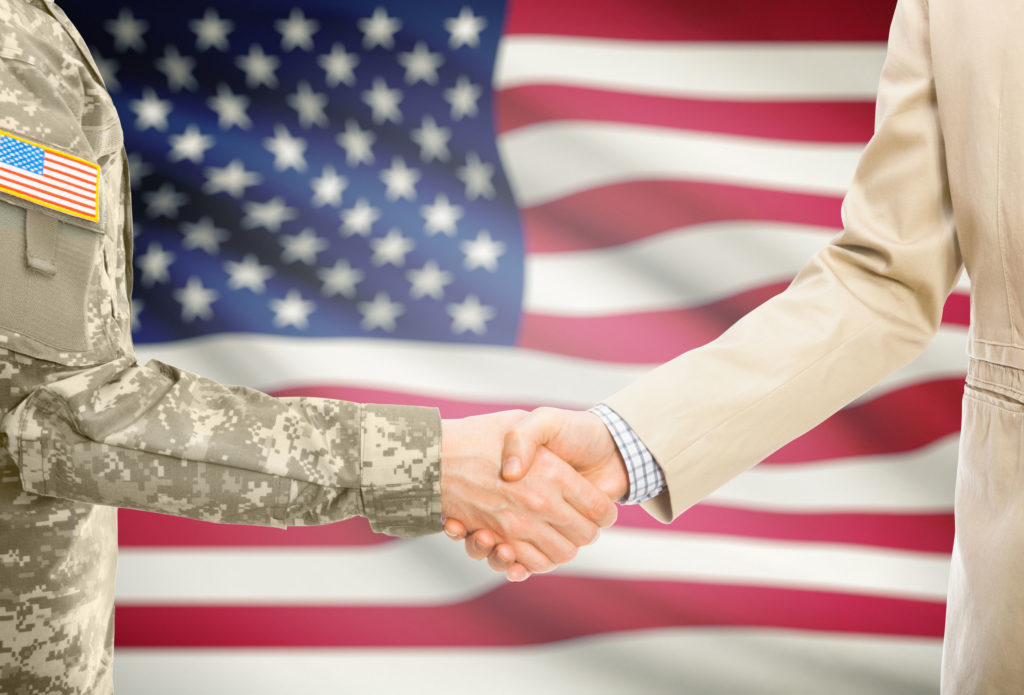 How To Get Military Discounts
First, we need to make sure you, the reader of this list, is eligible to get a military discount. So, the following people will be able to get a chance to obtain one:
Active duty military personnel
Current Guard / Reserve member
Military retirees
Military dependents (anyone with a DoD issued military or dependent ID)
Veterans
Now, once you know you are eligible, you need to bring your military identification (proof of service or dependency) with you.
Some of the current ID cards that you can use to show proof of service:
Other ID or Membership Card – examples include veterans groups such as the VFW, American Legion, AMVETS, etc.
However, please note that there is no standard as some stores only accept certain forms of ID or proof of service.
Military Discount Categories
In order to group this list of military discounts, I've decided to go with categories. Please note that this list will most likely never be finished, I will always make sure to keep on adding websites.
However, please don't be mad if any of these discounts are no longer valid. On the contrary, please use the opportunity to send me a quick email so I can remove it and avoid future confusions.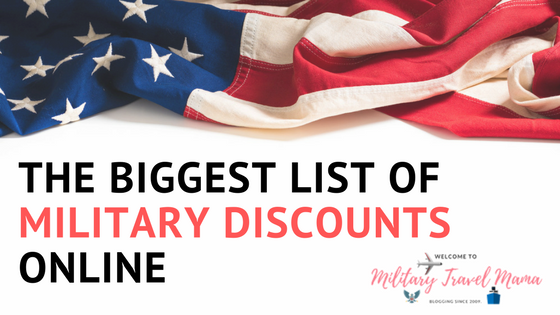 Cars and Dealerships
Clothing and Retail
Education and Tutoring
Moving and Storage
Events
Vacation
Family and Military Reunions
Medical and Supplements
Home Decor
Food and Restaurants
Outdoors
Gifts
Mobile
Wedding
Fun
BONUS Military Discounts: Regardless of Category
Many companies mentioned above offer military discounts year-round, but asking for a military discount on a military-related holiday increases your chances.
These holidays are:
In fact, many stores don't offer military discounts, except on these holidays.
How to get on this list of military discounts?
Want to suggest your business that offers military discounts?
Feel free to reach out to me per email: stephanie@militarytravelmama.com with your military discount page and one-sentence description!
Please follow and like us: