New traveller – such an optimistic, lovely category I'd sometime love to find myself back into!
However, with time I've gained lots of experiences. First I traveled with friends, then solo and now I'm actually planning a trip for four (prego alert over here!).
Now, no matter if you're a vacation-type traveler or wanting to sail off on a long-term base, you need to cover your basics and make sure to do it right.
To avoid being a pest and a little Ms. I-Told-You-So I actually spoke to some blogger friends and collected loads of useful advice.
Take a look, it'll make your new experiences much better!
Soo…
What would experienced travelers tell to a new traveler?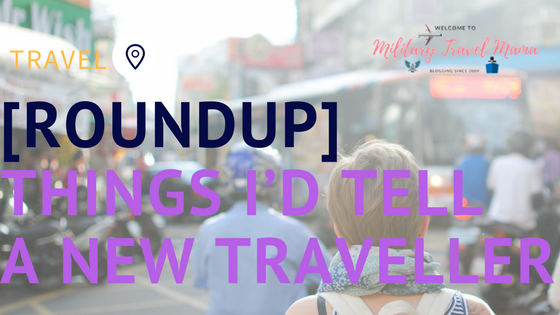 1. It will be Scary
It will be scary. It will be a big challenge. It will be a daunting experience. But the memories of your first solo travel will change who you are in the most positive way.  
For your first travel, I would like you to keep an open mind. Accept each hit or miss, each person you meet, each food served to you in the most humbling way, each color, sound, culture, tradition, religion with an open mind.
Open yourself to new experiences. Keeping an open mind is the only way you will see the beauty of each city, each community in the far-flung areas, each person's personality. 
Carla from Just Traveling Solo
2. Get a Travel Job
When you first start traveling EVERYTHING is exciting. Immersing yourself in new cultures, tasting new flavours, exploring new places, meeting new people… the list goes on.
You're likely to experience an immense sense of freedom that you'll just want to hold onto forever and ever. But for most travelers, it eventually has to come to an end when the travel fund runs out.
Most travelers end up back in a job they don't like only to save up enough money again to go live out their dreams. But, there are tons of travel jobs out there that allow you to make money while traveling so you can keep on wandering!
Online jobs are very popular as they allow you to be 'location independent' which means you can work from anywhere and still get paid. For example, you could work remotely for an employer, you could freelance or you could also work for yourself.
Hannah Finch from StoryV Travel & Lifestyle.
3. Pack light!
I tell anyone, and everyone, who is just beginning to travel the same thing. My number one tip is to pack light!
Maneuvering up three flights of steep winding stairs is so much easier with one light bag. Traveling is so much enjoyable, and more fun, if you are not lugging around humongous heavy suitcases loaded to the gunwales with all of your belongings.
One single roll-aboard, or backpack, can carry everything that you need for even an extended trip.
4. Slow down
The first thing that comes to mind is slow down, relax and look around you. Take the time to enjoy each and every experience you encounter and don't try and do or see it all at once.
It's common for most people who arrive at a new destination to rush from one thing to another; with plans of doing it all. You don't have to! Enjoy what you can and save a little for when you return. Your memories will reward you.
Carol Ann Quibell from Write for Travel.
5. Take Your Time
It's easy to rush around and try to squeeze as possible into your limited time, rushing around 7 cities in 7 days. It's understandable that you're wanting to see and do everything. By doing this you're gaining no real experience and knowledge of the places you're visiting, you will return with a bunch of photos with no real meaning.
Don't rush your trip and take your time to enjoy the adventure you're on, go with the flow and stop following that tight schedule. Slowing down and going with the flow gives you real-time to appreciate and understand different cultures.
Kevin from www.kevinstraveldiary.com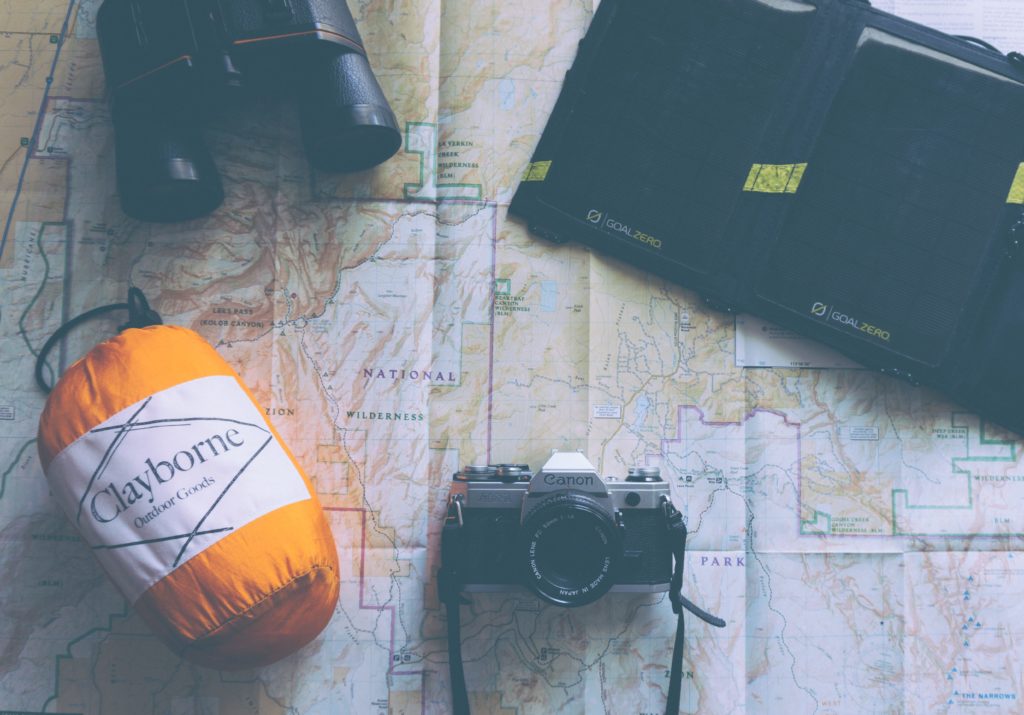 6. Take a food tour
Our top tip for new travelers would be to take a food tour at the beginning of their trip. Tasting local specialties and learning about the history and traditions associated with cuisine is a great way to learn about a culture. It also gives you access to a passionate local person, your tour guide!
Ask them where they like to hang out, their personal favorites for parks and day trips, which tourist attractions are an absolute must see and why, their favorite places to eat aside from the great places on the tour. Many of our trips have ended up being better than we ever imagined because the terrific tips we got from our tour guides!
Tracey and Rob from expatexperiment.com
7. Plan, plan, plan
Planning a vacation is like birthing a baby. It takes 9 months to plan it. Particularly when traveling with a family, planning ahead is key as family sized rooms often fill up first at popular destinations.
Sally Black of Vacationkids.com
8. Be flexible and don't rush.
When people first start traveling fulltime, they're still used to being in vacation mode, where you have set dates and you have to cram as much as possible into that small amount of time, leaving you exhausted and needing a vacation from the vacation. Slow down.
After our first six months of full-time travel, we stopped making reservations because we realized that everywhere we went, even if we thought it was the "middle of nowhere", had unique things to offer that could easily fill up a week or two. Flexibility allows you to take your time and enjoy each place.
Life Riding Shotgun is a family travel blog about an adventurous family of 5 traveling the USA in an RV.
9. Be open
Congratulations you are a new traveler! Top tip to be successful in your travel adventures is to be open to the culture and all the experiences that come with it.
Understand that it will be a different culture and be an enthusiast to learn everything you can about the people and their way of life. You may be surprised that you enjoy the culture more than you expected.
Dacia from touraculture.com
10. Throw Away Your Phone
I'd tell new travelers to throw away their phones for a bit, to stop worrying about Instagram selfies, or Facebook Live videos, and to be in the moment. Do not obsess over recording the moment for the future, but breathe the air, see sights and sounds and unplug from technology to drink up the richness of your travels. Feel free to take some shots and videos but make your travels about being in the place where you are to enjoy your travels the most.
11. Buy some quality trainers!
Might sound simple but you're going to be doing a lot, a hell of a lot of walking! Its likely you will be on a budget so walking is always the best and as you will be doing a lot of exploring, walking again! Invest in some quality running trainers and you will be golden! Well worth the spend too as you will be wearing these and using them SO much! Invest in some quality trainers, book that flight and enjoy your travels! Dan Elson from
I Am Dan Elson
Final Thoughts
As much as some of these tips sound pretty straight-forward and logical, they're spoken from experience.
Experience = lots of mistakes
Use your internet connection wisely and make sure to research, plan and most of all – learn where the best fun and adventures lay!
As usual with my blog, I'm open to featuring more opinions! If you have a tip to share, feel free to reach out 🙂
Please follow and like us: