New traveller – such an optimistic, lovely category I'd sometime love to find myself back into!
However, with time I've gained lots of experiences. First I traveled with friends, then solo and now I'm actually planning a trip for four (prego alert over here!).
Now, no matter if you're a vacation-type traveler or wanting to sail off on a long-term base, you need to cover your basics and make sure to do it right.
To avoid being a pest and a little Ms. I-Told-You-So I actually spoke to some blogger friends and collected loads of useful advice.
Take a look, it'll make your new experiences much better!
Soo…
What would experienced travelers tell to a new traveler?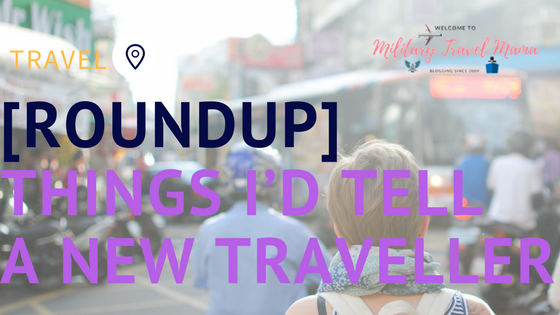 1. It will be Scary
It will be scary. It will be a big challenge. It will be a daunting experience. But the memories of your first solo travel will change who you are in the most positive way.  
For your first travel, I would like you to keep an open mind. Accept each hit or miss, each person you meet, each food served to you in the most humbling way, each color, sound, culture, tradition, religion with an open mind.
Open yourself to new experiences. Keeping an open mind is the only way you will see the beauty of each city, each community in the far-flung areas, each person's personality. 
– Carla from Just Traveling Solo
2. Get a Travel Job
When you first start traveling EVERYTHING is exciting. Immersing yourself in new cultures, tasting new flavours, exploring new places, meeting new people… the list goes on.
You're likely to experience an immense sense of freedom that you'll just want to hold onto forever and ever. But for most travelers, it eventually has to come to an end when the travel fund runs out.
Most travelers end up back in a job they don't like only to save up enough money again to go live out their dreams. But, there are tons of travel jobs out there that allow you to make money while traveling so you can keep on wandering!
Online jobs are very popular as they allow you to be 'location independent' which means you can work from anywhere and still get paid. For example, you could work remotely for an employer, you could freelance or you could also work for yourself.
– Hannah Finch from StoryV Travel & Lifestyle.
3. Pack light!
I tell anyone, and everyone, who is just beginning to travel the same thing. My number one tip is to pack light!
Maneuvering up three flights of steep winding stairs is so much easier with one light bag. Traveling is so much enjoyable, and more fun, if you are not lugging around humongous heavy suitcases loaded to the gunwales with all of your belongings.
One single roll-aboard, or backpack, can carry everything that you need for even an extended trip.
4. Slow down
The first thing that comes to mind is slow down, relax and look around you. Take the time to enjoy each and every experience you encounter and don't try and do or see it all at once.
It's common for most people who arrive at a new destination to rush from one thing to another; with plans of doing it all. You don't have to! Enjoy what you can and save a little for when you return. Your memories will reward you.
– Carol Ann Quibell from Write for Travel.
5. Take Your Time
It's easy to rush around and try to squeeze as possible into your limited time, rushing around 7 cities in 7 days. It's understandable that you're wanting to see and do everything. By doing this you're gaining no real experience and knowledge of the places you're visiting, you will return with a bunch of photos with no real meaning.
Don't rush your trip and take your time to enjoy the adventure you're on, go with the flow and stop following that tight schedule. Slowing down and going with the flow gives you real-time to appreciate and understand different cultures.
– Kevin from www.kevinstraveldiary.com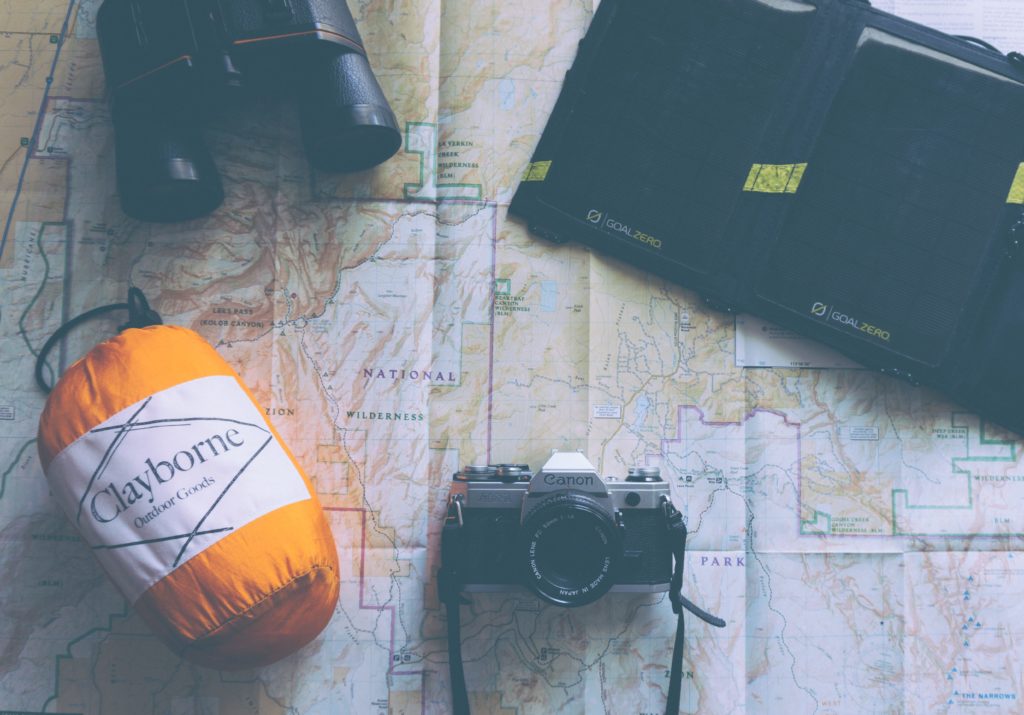 6. Take a Food Tour
Our top tip for new travelers would be to take a food tour at the beginning of their trip. Tasting local specialties and learning about the history and traditions associated with cuisine is a great way to learn about a culture. It also gives you access to a passionate local person, your tour guide!
Ask them where they like to hang out, their personal favorites for parks and day trips, which tourist attractions are an absolute must see and why, their favorite places to eat aside from the great places on the tour. Many of our trips have ended up being better than we ever imagined because the terrific tips we got from our tour guides!
– Tracey and Rob from expatexperiment.com
7. Plan, Plan, Plan
Planning a vacation is like birthing a baby. It takes 9 months to plan it. Particularly when traveling with a family, planning ahead is key as family sized rooms often fill up first at popular destinations.
– Sally Black of Vacationkids.com
8. Be Flexible and Don't Rush
When people first start traveling fulltime, they're still used to being in vacation mode, where you have set dates and you have to cram as much as possible into that small amount of time, leaving you exhausted and needing a vacation from the vacation. Slow down.
After our first six months of full-time travel, we stopped making reservations because we realized that everywhere we went, even if we thought it was the "middle of nowhere", had unique things to offer that could easily fill up a week or two. Flexibility allows you to take your time and enjoy each place.
– Tip provided by Life Riding Shotgun, a family travel blog about an adventurous family of 5 traveling the USA in an RV.
9. Be open
Congratulations you are a new traveler! Top tip to be successful in your travel adventures is to be open to the culture and all the experiences that come with it.
Understand that it will be a different culture and be an enthusiast to learn everything you can about the people and their way of life. You may be surprised that you enjoy the culture more than you expected.
– Dacia from touraculture.com
10. Throw Away Your Phone
I'd tell new travelers to throw away their phones for a bit, to stop worrying about Instagram selfies, or Facebook Live videos, and to be in the moment. Do not obsess over recording the moment for the future, but breathe the air, see sights and sounds and unplug from technology to drink up the richness of your travels. Feel free to take some shots and videos but make your travels about being in the place where you are to enjoy your travels the most.
11. Buy some quality trainers!
Might sound simple but you're going to be doing a lot, a hell of a lot of walking! Its likely you will be on a budget so walking is always the best and as you will be doing a lot of exploring, walking again! Invest in some quality running trainers and you will be golden! Well worth the spend too as you will be wearing these and using them SO much! Invest in some quality trainers, book that flight and enjoy your travels!
12. Less is More
The number-one rookie mistake we see people make (and let's face it, we made when we first started traveling) is including too many stops in an itinerary. Limit yourself to one or two places per week of travel. So many travelers go to Europe for the first time and try to hit England, France, Italy and maybe Belgium, for instance, all in one short trip. Talk to travelers who have done something like this and they'll tell you that they spent more time getting from place to place than they did enjoy the actual destinations. So take your time and really get to know the place you're visiting. Don't worry about not being able to tick off everything on your travel bucket list on one trip — that just means you have an excuse to take another exotic vacation someday.
 13. Don't go into debt
It's tempting to pay for a well-deserved vacation with a credit card and pay it off over time. The reality is, when you pay interest, you pay a lot more for that vacation than you should. Travel to destinations you can afford, even if it's close to home. Save money so that you can jump on great travel deals, and pay for them in cash. Live frugally so that you can save more money and get out of debt faster.
As my family's income grows and our debt shrinks, we are able to travel a lot more than we did a few years ago. We used to take a weeklong out-of-state road trip every year or two. Now we can afford to take those trips 3-4 times each year, and travel internationally. We pay off our credit cards in full every month and have great credit. We qualify for credit cards with the best travel rewards and don't pay interest, so credit companies pay us to travel.
– Allison Laypath from Tips for Family Trips
14. Travel Like a Local BUT Mind your Personal Security
Here is Why? Whenever we traveled back in the day, we would never go beyond the tourist traps. So we saw the equivalent of a "curated travel experience". In other words, we saw the polished kinda-not-so-authentic side of that part of the world.
Then one day we actually got lost in a beautiful part of Barcelona and we couldn't believe how lovely it was. The people were very nice for that matter and we loved our Google translate (don't go anywhere without it)! Mind you, this tip is in direct competition with: Don't go anywhere without doing your research and take your "offline Google maps"! Obviously very essential if you are going to get off the touristy trail and discover the real authentic destination you have visited, and maybe even live like a local for a night or so. Very liberating.
Now you can have the same exact experience if you take a local bus to anywhere in that local area. Be sure to find out which local area has the best views, how much a day ticket costs, how far the bus goes and how long it takes to and from. Buy your ticket, sit right next to the driver (best to feel safer, right?) and enjoy the scenery and views. And see how the locals live for a moment. Don't forget those insta-worthy photos or even a sneaky live. And there you go.
– Julie Syl Kalungi of Pkjulesworld.com
15. First Time Luxury Trip Tips
If you are a first timer considering a luxury travel experience we'd like to offer some of our top tips:
 Before you go enroll in an air miles scheme as once you have the taste for the good life you won't want to go back and clocking up air miles can be a great way to pay for future trips.
Get the most for your money on your first luxury trip and either choose a luxury destination that is off the beaten track or out of season. You'll still enjoy all the luxury elements that the destination, resort or hotel has to offer but without the crowds or peak-time price tag.
Finally, do not underestimate the power of the concierge. They are the people in the know, so be polite, chat with them, take their advice and who knows what hidden gems they may help you find.
– Chrystal from TheLuxuryEditor.com
16. Befriend a Local
Befriending a local not only give you a deeper understanding about the local culture, it also makes you feel more comfortable since you can easily ask him or her about local customs, traditions or even an advice about a perfect itinerary. Sometimes, following the itinerary you found on a guidebook can get too boring but if you have a local friend, he or she can tour you around secret spots that are sometimes far more interesting than the usual destinations frequented by tourists.
Melo Villareal – www.outoftownblog.com
17. Side-Angle-Side
This term gives many of us nightmares from high school geometry but can assist you before booking a private vacation property. Make sure to see complete perimeter shots of the property before reserving it.
Often, tourists arrive at a property that looked great and secluded online but has an unwelcome surprise upon arrival…the website didn't reveal another property was located nearby! Congratulations, you're now listening to the Jones family reunion antics going on 30 feet away!
Remember to ask for side-angle-side shots prior to booking a vacation property.
18. Don't Book All In Advance
It's good to be prepared for a trip, but do not book all in advance, maybe the first 1-2 nights. From there on try to stay spontaneous and flexible and see what happens. Get lost when in you are in a new destination and wander around. Walk more than usual. You will then have experiences which you will never forget… and to 95% in a positive way.
19. Seize Unexpected Opportunities While You Can
It's great if you have energy and time to spend 9  to 12 months researching a destination before booking. But often, life presents opportunities to experience part of a great destination due to an unplanned layover or a change of plans. But you have no time to plan…. I urge you to be brave and seize the opportunity. It might be years or decades before you get the chance again if you get it. As someone said " the worst regrets often come from things we did NOT do when we could".  Carpe diem!
– Dan O'Beirne founder & captain of
MagicalSpain.com
(they offer military families his Spain Top 20 ebook for free!).
20. Use Instagram Before You Go!
Instagram has become second nature for most us, which is a good thing for travellers! The photo-sharing platform exposes so many hidden and previously under-the-radar places to see, eat and do in ANY location. People simply love showing off their finds and sharing them for the world to see via their feeds, and the savvy traveller can benefit. Use Instagram's location tool to check out all the latest and greatest happenings in your upcoming destinations. Also via search via hashtag to zone in on the best things to see and do. And finally, find a couple of local gurus or bloggers to follow. Their tips and shares will enlighten all travellers, ensuring that you experience the best any place has to offer.
21. Have an Emergency Set of Documents Somewhere
This advice is about planning ahead so you are prepared should the unexpected happen. One good thing to do is to make copies of all your essential documents and information, for example, copies of your key passport pages, visa information, travel insurance information and so on. You might also want to take copies of your credit cards.
I'd suggest storing these somewhere electronically and secured, and, importantly, leaving a copy with someone you absolutely trust, like a parent. This way, if something were to happen to you on a trip, someone has access to key documentation – for example, to be able to contact your travel insurance provider should you be unable to do so.
– Laurence Norah from https://www.findingtheuniverse.com
22. Create an Acronym
Travellers often forget things in their hotel room, whether that's a phone charger plugged into a wall socket or items stored in a safe. I once left an epilator worth £100 in a hotel bathroom. We've heard stories of people arriving at the airport and realizing that they left their passport tucked beneath their hostel mattress.
To prevent mishaps like this, we created an acronym to remind us to check our danger spots: BAPS which stands for:
Bathroom,
Adaptors,
Passport,
Safe.
Create an acronym for your own danger spots to make sure you leave nothing behind.
– Kia Abdullah from Atlas & Boots
23. Start Small and Slow
If you're an inexperienced traveler, look for mini-breaks or short trips close to home to get used to the idea of experiencing and exploring somewhere new. With every trip, your confidence will grow, as will your sense of what you enjoy and what you can do without. Everyone travels differently and there is no "right" way to explore. Don't pressure yourself to take on a busy itinerary or start out halfway around the world. By starting small and slow you will be able to learn and grow at your own pace, and you'll be more comfortable and prepared if your future travel dreams include big, crazy adventures far, far away.
– Corinne McDermott, founder of HaveBabyWillTravel.com
Final Thoughts
As much as some of these tips sound pretty straight-forward and logical, they're spoken from experience.
Experience = lots of mistakes
Use your internet connection wisely and make sure to research, plan and most of all – learn where the best fun and adventures lay!
As usual with my blog, I'm open to featuring more opinions! If you have a tip to share, feel free to reach out 🙂
Please follow and like us: