Being founded in 315 B.C., Thessaloniki is considered to be the cultural capital of Greece nowadays. This city is a perfect destination for family or solo weekend trips. 
All the landmarks are located really close, and you won't need to use public transport a lot. Also, Thessaloniki is a paradise for gourmets and shopaholics, meanwhile, it is definitely a place that every history lover should visit. 
Even if you don't belong to any of these categories, you will still have an opportunity to see at least 5 attractions that you can find only in Thessaloniki. Let's get started!
The White Tower of Thessaloniki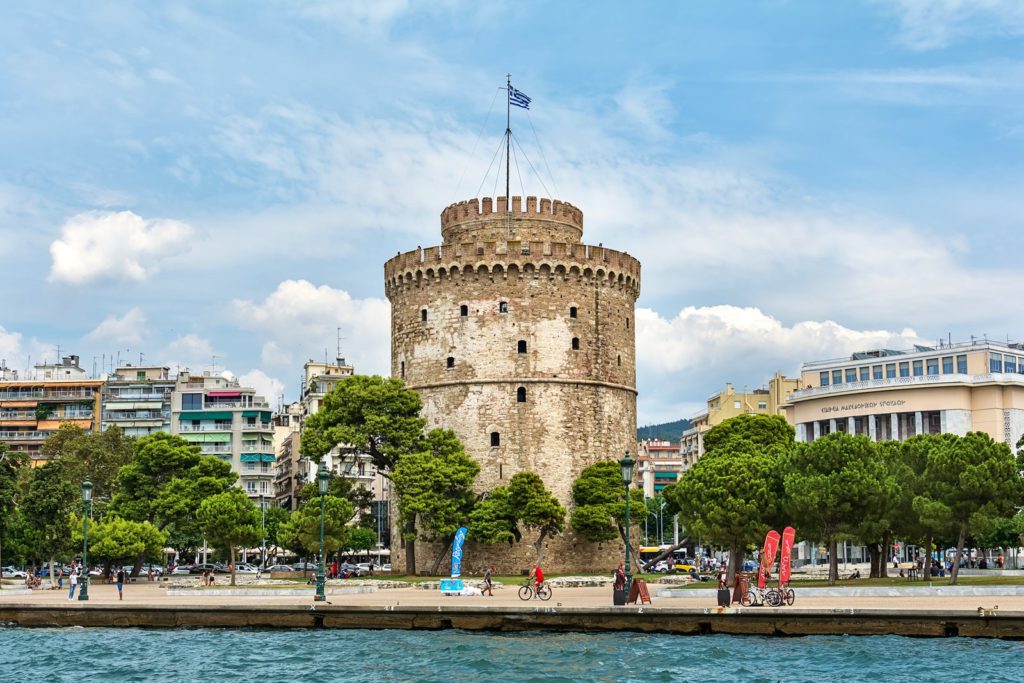 Lefkós Pýrgos in Greek, the tower received a common name "the White Tower" due to the color of its stone only in the 19th century. Before its names varied from the Lion Tower to the Tower of Blood. Its history refers to the Ottoman Empire times. 
After having conquered the region in 1430, Turks built the tower and used it as a prison. Now the White Tower is a symbol of Thessaloniki. 
Moreover, it is the most visited attraction because inside you will find the museum that offers to plunge in the history of Thessaloniki starting from ancient times. 
The entrance fee is quite affordable, so don't miss a chance not only to take photos in front of the famous monument but also to learn about its rich past. 
Arch of Galerius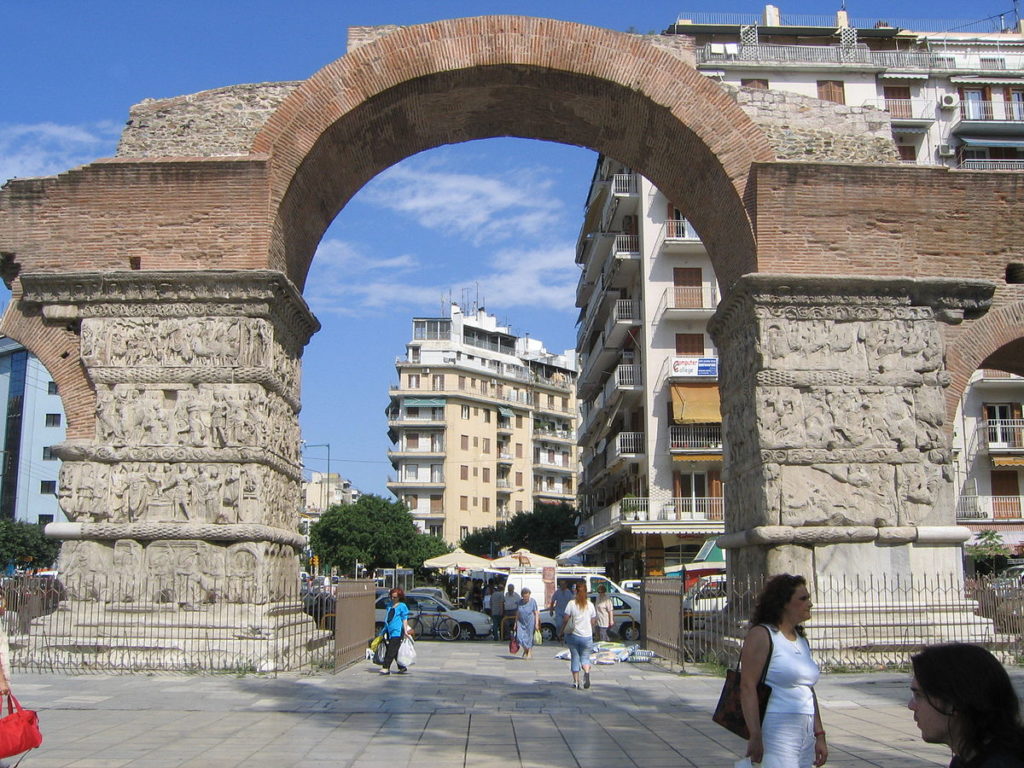 The triumphal arch aka Kamara is another symbol of Thessaloniki built in the late 3rd century A.D.. 
The arch of Galerius is linked with the Rotunda that was initially planned to be a mausoleum of the emperor Galerius, then it was turned into a Christian church, and later a mosque. 
All this complex is a UNESCO World heritage site. The arch itself is preserved in a good condition. You will be able to see some sculptural drawings dedicated to Galerius's battles and victories. On most of them, he is pictured on his horse. 
Even though you will see this landmark for free, it won't be superfluous to come here with a guide who can tell you more about this place and Galerius. 
Church of Saint Demetrios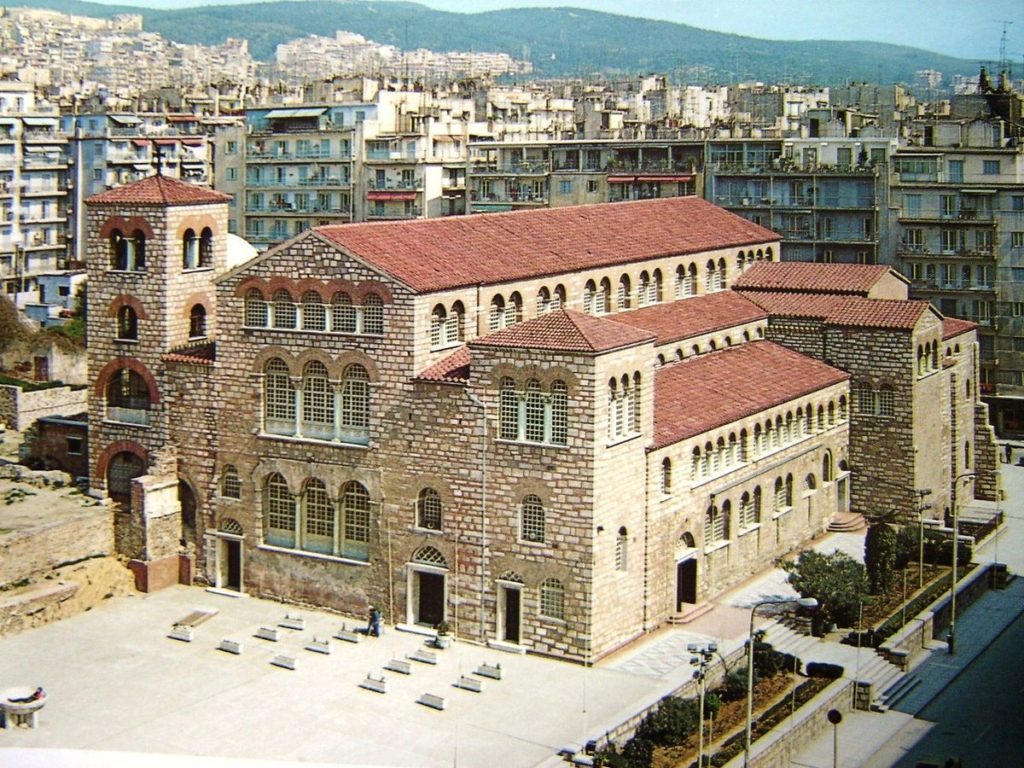 Another site of UNESCO heritage is the church of Saint Demetrios. Dating to the Byzantine Empire, exactly 4th century A.D., the church was built as a dedication to the patron saint of Thessaloniki – Saint Demetrios. In 1917, the church was nearly destroyed because of fire, yet thanks to it, later during restoration, the entrance to the catacombs (the crypt) was found. 
Today every traveler can enter the catacombs with no extra charge. In and underneath the church, you will see unique mosaics and murals, ancient columns, and the ciborium from where the saint was communicating with believers. 
Moreover, here the relics of Saint Demetrius are kept. If you are up for a spiritual trip, don't miss this shrine!
Museum of Byzantine Culture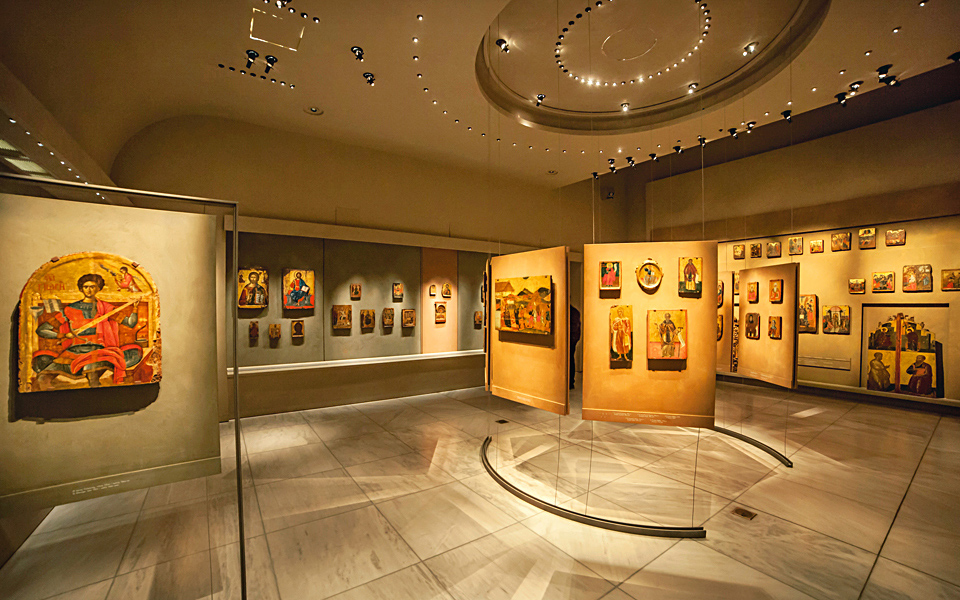 This museum will be engaging for both adults and children. Here the 11 permanent exhibitions are displayed, whereas the museum adds more workshops and events to meet all visitors' expectations. 
The collection of works dates from the 2nd to the 20th centuries. You will see books and manuscripts, icons, fabrics, coins, mosaics and murals, sculptures, and even more. 
You should definitely dedicate at least a few hours to wander the rooms and be one step closer to history. The entrance fee is 8 euros, and 4 for a reduced price, however, the museum is totally free on some days within the year. 
If you are traveling with a big family and don't mind saving some money, you should check the museum's website.
Aristotelous Square

Aristotelous Square is the main square in Thessaloniki is another characteristic sign of the city. Named after a Greek philosopher Aristotle, the square was publicly opened in the 1920s. 
With the long history, now this square is the main place for social gatherings, either it is a protest or a cultural event. 
If something interesting is arranged to happen in the city, you should head directly to Aristotelous Square. 
Don't forget to take a family picture with a statue of Aristotle. At last, you will find here restaurants and cafes where you can sit and enjoy your dinner after a tiring walking day in Thessaloniki.
Thessaloniki is a small city compared with Athens, that is why it is perfect for a family or solo trip. 
As you could see, there are plenty of interesting places that are reachable within walking distance. So, there is no need for a family to carry bags with them. You can pack all essentials like water, snacks, a first aid kit in a teens luggage, and carry it alternately.
And if you travel alone, you will need some more energy for the evenings because nightlife in Thessaloniki exists and is very cool. You can enjoy local bars with craft beers and live music for the whole night.  
Please follow and like us: