Candy buffets are in big demand for birthday parties. They take the place of the traditional party favors, that usually end up in the trash.
Creating a candy buffet will be the highlight of the party and a memorable event for your little party goers.
Read also: Great Ways To Raise Funds For Your Kid's School
Below is step-by-step DIY instructions that will help you create your candy buffet: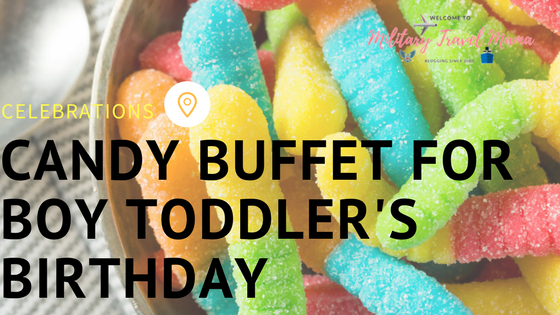 Choosing a theme and colors
For our birthday party theme for a toddler boy, we have chosen a bug party.
Insects are fascinating to little boys and plastic insects are available in bright colors and different sizes. Please make sure to choose toys that are safe!
For our choice of colors, we have chosen bright colors. There will be butterfly nets and lots of plastic insects.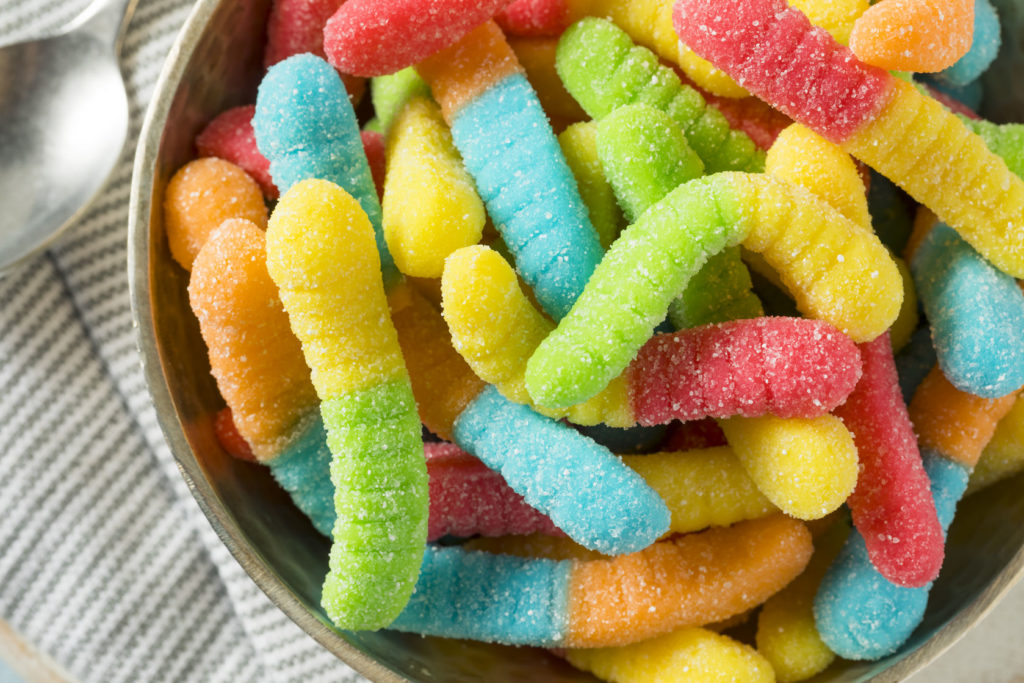 Pick out types of candy
It's difficult to choose your candy because there are so many choices. To make it easier divide your candy into four categories.
There is bulk loose candy sold by the pound, individually packaged candy, designer candy/sweets offer one per guest, and display candy. We suggest you mix all four types of candy displayed into a variety of different containers.
Setting the table
Set up the table into three zones with appropriate containers. You will have a back zone with tall containers of wrapped candy (do not use bulk candy here). Your middle zone is set up with three sets of two clear containers to balance the table. And your front zone will be for candy served in trays.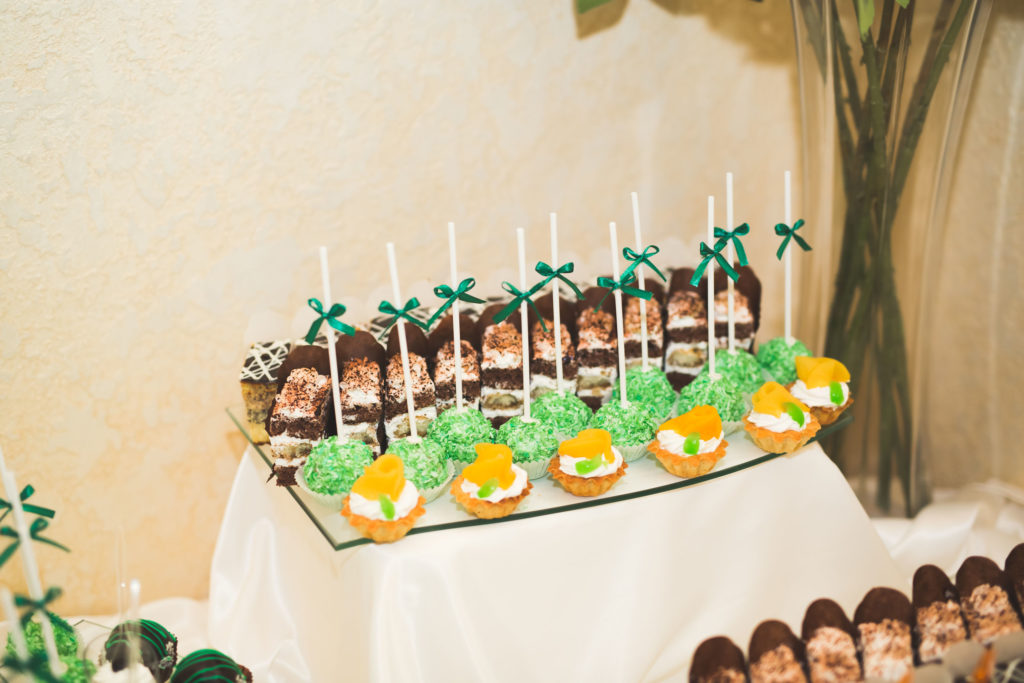 You should set up the table first to see how much space you will actually have before ordering the candy. This way you won't order more candy than you need to fill the containers that are easily displayed on a six-foot table without having to refill it. Always use clear containers so the colors show through when using bulk loose candy. Be sure the openings of the containers are large enough for a scoop to fit and short enough for the guests to reach the bottom. You may label the containers if you would like.
A cool backdrop idea is to hang a mosquito net behind the table with a variety of insects glued on (using a glue gun). The table will stand in front of the backdrop for a visual effect that impresses guests.
Back Zone Use tall containers or use photo box or glass jars to elevate your containers. Make sure the containers aren't too tall to prevent the guests from tipping them over while still being able to reach the candy.
This is where you display bulk loose candy in (3) sets of two apothecary (clear/wide) jars together to balance the table. Use six jars to display a lot of candy without taking up too much space. Some suggestions of bulk loose candy are M&M's, gummy worms (bugs, bears, and various gummies), Sixlets of various colors, gumballs, chocolate balls, and Tesla's Tiny Twist Pops.
Note: depending on the size of your centerpiece, you may also use your six jars in sets of three on either side of the centerpiece.
The front zone is where you will put the individually portioned items such as the cotton candy bags, ribbon candy, and lollipops. This area contains lollu dishes or trays for easy access. Designer candy and wrapped candies are a good choice.
Determining The Amount Of Candy Needed
A general rule of thumb is to order 8 oz of candy per guest. The candy usually comes in 5 lb bags which is 80oz. An example of how much candy to order is if the table is 6ft long and there are 24 guests, you would need 192 oz or 15 lbs of bulk loose candy. For the individually packaged candy allow one per guest.
Creating Your Candy Buffet
The first thing your guests will see is your table is your tablecloth and centerpiece. Use a green tablecloth and for the centerpiece use a large clear container (a gallon jar).
Fill the jar half full or so with a bulk candy mix in with the candy a variety of plastic insects. Sprinkle the table with plastic insects. On each side of the gallon jar place quart mason jars with butterfly nets in them.
Glue bugs to the bottom of the tablecloth for a visual effect of the table and the wall (backdrop) behind it crawling with critters.
Final thoughts
This is a very creative process for both you and your children. Don't forget to include them and have then put it together with you. Most importantly, choose a quality online candy shop that offers a guide that will quickly take you from frazzle to dazzle and leave your guests in awe.
Please follow and like us: