Welcome to London, a city with an atmosphere that has more buzz than a whole hive of bees.
London has a reputation for being full-on, with tons to see and do. If you want to explore for yourself you could check out some of the UK holiday rentals available.
Hotels are fine, but if you want something that offers more freedom and space (not to mention an excellent base from which to discover the gems of London), it's a good idea to opt for one of the numerous UK holiday rentals.
Unpack those bags, grab a pair of comfy shoes and prepare to head out into the big city, there so much to discover!
If you are trying to choose a destination that is also wheelchair accessible, you are reading the right article, as London will be able to accommodate that for you.
So, let's start off by asking what pops into your head if someone asks you what you know about London?
From black cabs to big red buses and swish hotels, there are certain things that are synonymous with the capital.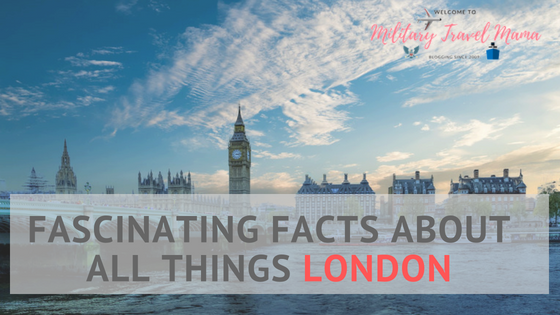 Black Cabs
Black cabs are a familiar sight around the city, deftly delivering tourists to their destination. If you jump in a black cab you can be assured that your friendly driver they will know exactly where you are going – even if you don't!
Black cab drivers don't just know London, they live and breathe it! In order to become a black cab driver, you have to pass an inherently difficult test on the geography of the capital, the test is ominously known as "The Knowledge."
It can take a fledgling driver anywhere between 2 and 4 years to accumulate the required "knowledge" which consist of 320 routes around the city and, wait for it, the ability to familiarise themselves with around 25000 streets and recall 20000 iconic landmarks and interesting sights that punctuate the city.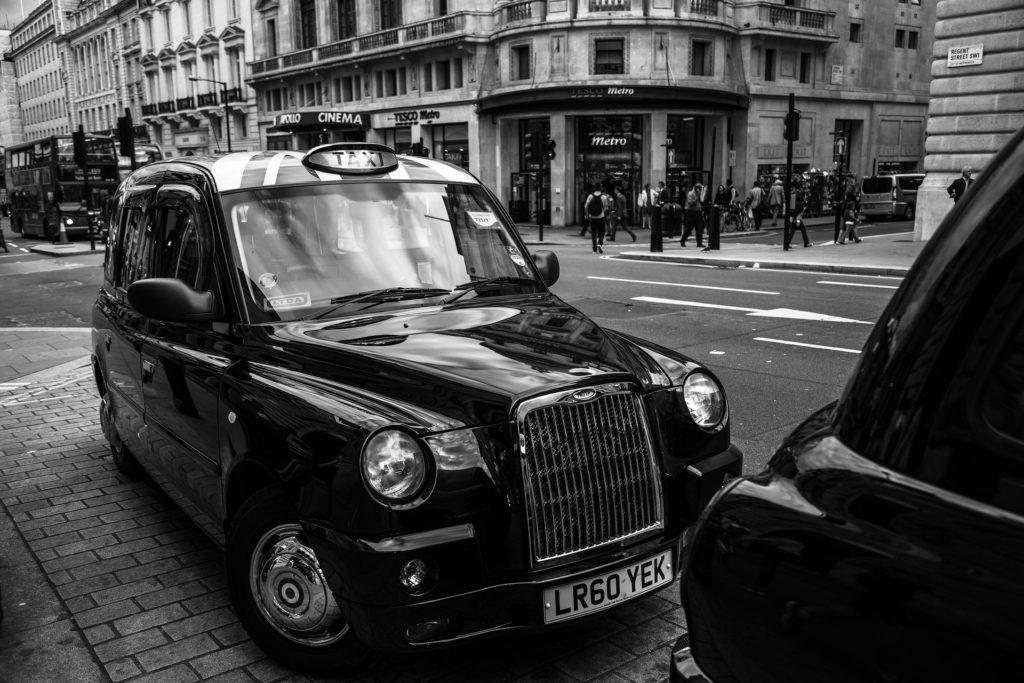 London Buses
Back in 1829, there was great excitement on the streets of London when George Shillibeer introduced the capital to the "omnibus." This horse-drawn cart could transport up to 22 people around the city and was the very first bus service to facilitate the people of London.
Fast forward to 2018 and you may still see horse-drawn carriages operating in the city (perfect if you're after a gentle canter through Hyde Park), but they are no longer used to get you from A to B.
London buses now parade around the city (you can't visit the capital without taking a ride on a big red double-decker) and astonishingly over 6 million people use a London bus every day, that's more than the entire population of Ireland (around 4.8 million).
If you want to see the city from up high check out one of the open top bus tours that operate. Climb aboard and get a bird's eye view of the capital whilst you listen to interesting facts about the city around you.
Red Telephone Boxes
When Sir Giles Gilbert Scott designed the now iconic red telephone boxes almost 100 years ago he never dreamed they would become so popular. Scott entered a competition run by the Post Office in 1924 to find a great design for telephone boxes and his idea proved to be the winning concept.
However, you might be surprised to hear that phone boxes weren't always going to be red! Once upon a time there was a plan to paint phone boxes in a subdued green and silver colour. Luckily some plucky person from the Post Office stepped in and argued that green and silver would prove to be dangerous for road users as they wouldn't stand out well enough. Hence telephone boxes were painted that familiar red colour we all know and love.
London Underground
More affectionately known as "The Tube" since 1890 (due to the shape of the tunnels), London Underground carries over a billion passengers each year. With that many people riding around it's inevitable that things get left behind, as well as your everyday umbrellas, mobile phones and glasses there are an assortment of rather odd items that somehow get misplaced or forgotten by their hapless owners.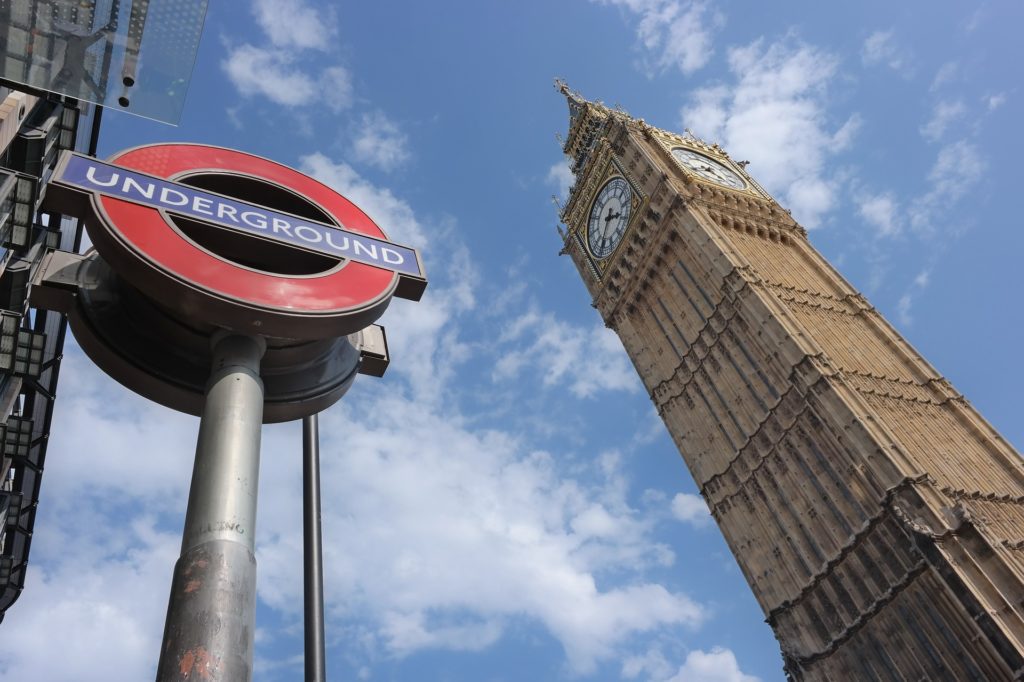 Lost property includes a Samurai Sword, a human skull, a puffer fish (dead and stuffed, not alive and puffing) and, wait for it – a coffin – fortunately unoccupied at the time.
Want to hear something else a bit freaky?
Aldgate Station (which is on the Circle and Metropolitan Lines) stands on the site of an enormous burial chamber containing no less than 1000 bodies, all plague victims that sadly passed away during the epidemic of 1665/1666.
The Ritz
The famously glamorous hotel was opened by a Swiss gentleman, Cesar Ritz, back in 1906. The word Ritz became associated with high-class and superior quality and was used in song titles such as Putting on the Ritz. The hotel also has the royal seal of approval – it the world's first and only hotel to be awarded a Royal Warrant by HRH The Prince of Wales for Banqueting and Catering Services. If it's good enough for royalty it's good enough for us.
There's an on-site jewelry store, a 24-hour cigar tasting room, and those with the cash to splash can book a signature suite – complete with butler and one-way airport transfer in the Chauffeur driven Ritz Rolls-Royce Phantom. If you can't stretch to an overnight stay indulge in a champagne afternoon tea – a treat not to be missed.
Beefeaters
Introduced in 1485 by Henry VII, Beefeaters (or Yeoman Warriors as they are formally known) are tasked with protecting the Tower of London and caring for the Ravens.  We're not certain where the nickname "beefeater" came from but some believe it relates to the fact that the warriors were provided with substantial rations of meat!
Traditionally an all-male team, in 2007 a female – Moira Cameron, joined the ranks. This was met was approval by many who felt it was time for equality to prevail, however, two of Ms. Cameron's colleagues didn't share this view and were eventually fired for sexual discrimination based on their attitude towards their new co-worker.
Away from the controversy Beefeaters have an important role to play and at 9.53pm on the dot every evening they participate and oversee the Ceremony of the Keys, where the Queen's keys are inspected and securely locked away.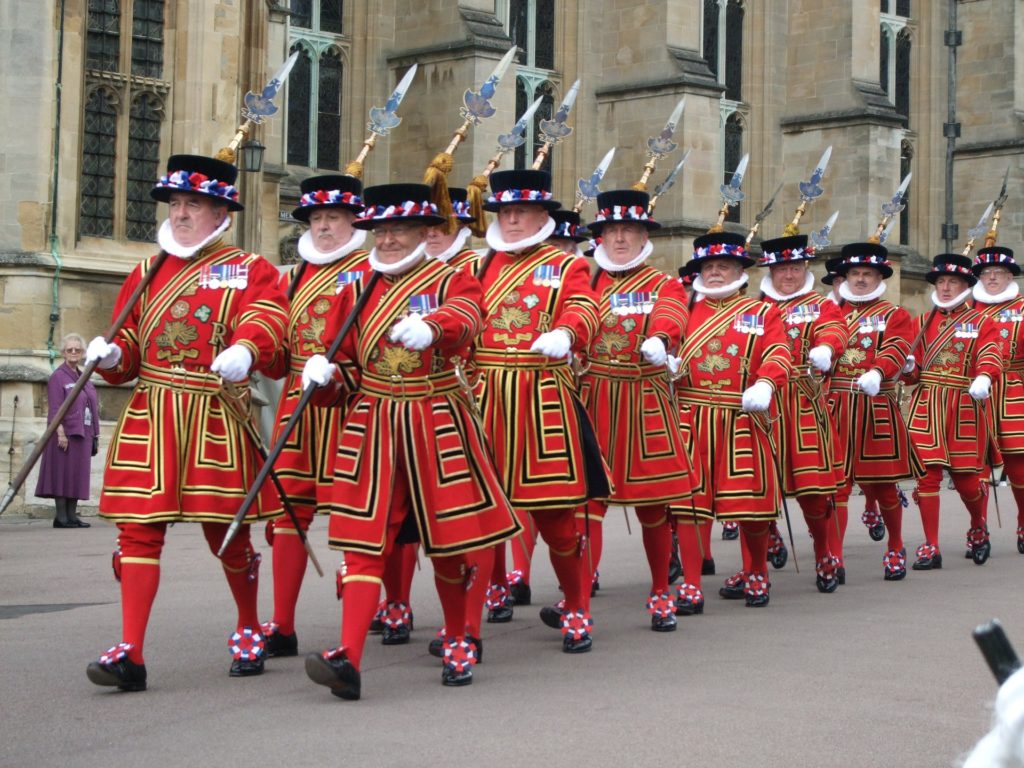 The Royal Family
The British Royals are well-known around the world, but did you know that there are some strange laws surrounding the monarchy?
For a start it's illegal to die in the Houses of Parliament, the building itself is classed as a royal building and to pass away inside it is deemed very bad taste and against the law!
We're not sure how you can prevent instant death, and if you do drop down dead how on earth are you prosecuted after? You should also be very careful around postage stamps – they feature the picture of the reigning monarch and using one incorrectly is classed as treason! In the past that would have been a case of "Off with his head."
The London Eye
It looks like a giant Ferris Wheel propelling its occupants around in a bid to show off the delights of the capital below, however, the London Eye is actually the world's tallest cantilevered observation wheel (calling it a plain old Ferris Wheel just won't do)!
You can see up to 40 kilometers away when the weather is on your side, and the attraction reportedly brings in more visitors than the Taj Mahal! Lots of people enjoy a slow spin over the city, but some love it more than others – supermodel Kate Moss has reportedly ridden the wheel an amazing 25 times.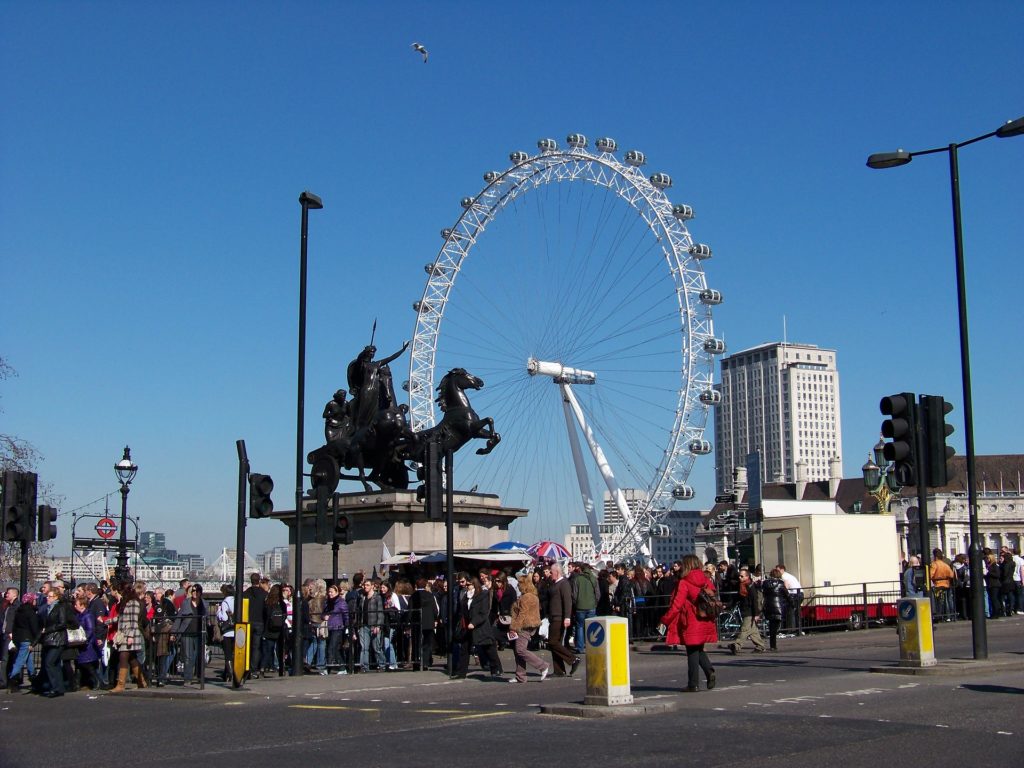 Five Random Facts About London
We could fill pages and pages with fascinating facts about London, but to finish off here are a few random eye-openers:
• There are some very odd street names in the capital such as Ha Ha Road (Greenwich), Cyclops Mews (Limehouse) and Hooker's Road (Walthamstow).
• Jimi Hendrix performed in Ronnie Scott's Jazz Club in Frith Street in 1970 – his last public performance before his untimely death.
• London has played host to some rather interesting people – Mahatma Gandhi, Sigmund Freud, Vincent Van Gogh, and Hitler's half-brother all lived in the capital for a period of time. 
• Henry VIII had a wine cellar and it's situated underneath the Ministry of Defence building in Whitehall!
• Author J.M Barrie bequeathed the copyright of Peter Pan to Great Ormond Street Hospital after his death in 1929. They receive any royalties from associated works and performances.
Please follow and like us: