The day I first started reflecting on my military marriage. 
I have just poured the tomato sauce onto the cooked pasta, spaghetti mixed with bowtie noodles and started mixing it together.
I have noticed that doing a simple task like that is starting to get tiring since I have put more weight on during this pregnancy than I should have.
I shouldn't be so huge at 5 months pregnant!
Related link: 5 Free Resources Pregnant Military Wives Can Use At All Times
That being said,  I just couldn't add any meat because I have had the worst aversion to meat whether it's beef, pork or chicken during this pregnancy. The look and smell of meat make me gag. Eww!
As I spoon out the pasta onto three plates, for my toddler, my husband and for myself, they are watching. My husband is sitting at the table waiting so patiently for his dinner, and my little one is getting antsy while waiting sitting on the booster seat next to him.
I was going as fast as I could. As I hand out the plates to my husband and to my little one, I finally go and take my plate from the counter and take it to the table and sit down, and start eating.
While I am eating I am watching my husband carefully enjoying his pasta dish. I can see how happy he is being here (since he just came back from deployment) having dinner at home with me and the little one.
Believe me, I am beyond thrilled he is back. And I cherish the moments he is back because these moments happen less often than in a typical marriage.
I am about to give you a glimpse of what military marriage really looks like.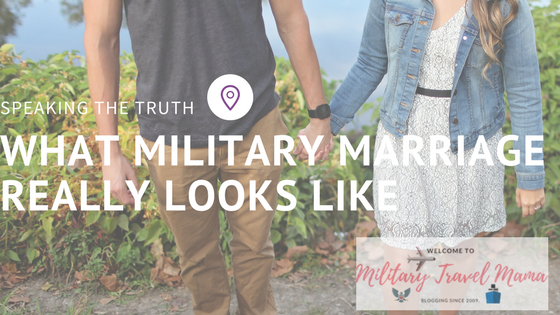 1. Frequently Alone and Anxiety-ridden
Because of my husband being away so frequently, I am having to do everything solo!
Calm and frequently discipline my rambunctious toddler,

Handle any kind of sickness from the little one all by myself,

Going for my prenatal checkups alone…
You name it, I am doing it alone.
I wish my family was nearby and it helps some that I can at least Skype with them.
The reality is due to the fact that I am so alone most of the time, I become so panicky and anxiety-ridden when my husband isn't around. He is my rock. Even that is the case, I really do my best to hold up as well as I can because I have to!
This is my reality of being a navy wife.
2. Forgetting Anniversaries is a Reality
The fact of the matter is, whenever my husband is away from me, he will forget our anniversary and at times I might too given the fact that I have to take care of my child and life in general.
Forgetting anniversaries is a common thing among military married couples.
Not to mention, it happened this year because I am pregnant and I am having a bad case of pregnancy brain during this pregnancy!
3. We are Forced to Grow Up at a Young Age
I married my husband when I was 18 and he was 20. This is the reality of what happens with most military couples.
Because we marry young, we are forced to grow up young and fast whether we have kids right away or not.
4. Our Lives are About Sacrifice
When we got married we knew that duty would come even before marriage.
However, while we are experiencing it now as a married couple and into 4 years of it, we really see that the military married life is all about sacrifice.
There really is no way to prepare anyone for this kind of life!
5. Having Identity Crisis From Time To Time
This is the harsh truth.
As a navy wife, there are those moments if weakness when don't know if I fit in, and what my role really is.
The struggles of feeling like a single mom most of the time even though that is not the case, in reality, can be tiresome.
However, I know that with my time as a military spouse I am also serving my country, even if it is not directly on military bases.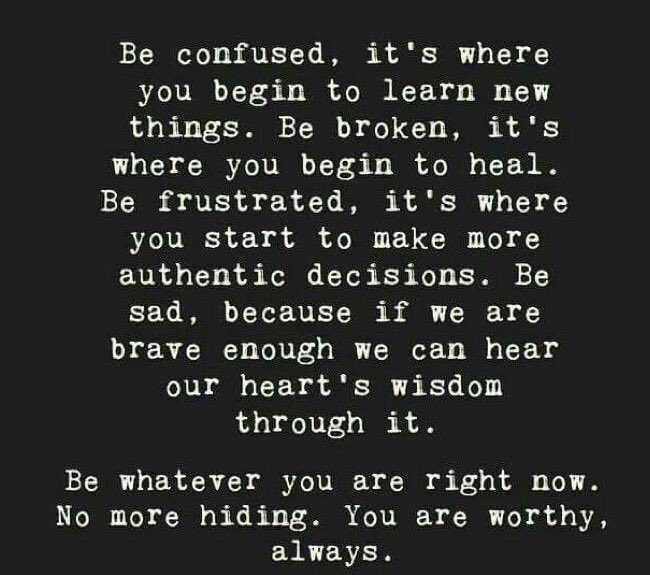 Found on Prairewife Twitter profile.
To sum up my thoughts on military marriage…
The military marriage and life are incredibly hard that involve so many sacrifices.
But the fact of the matter is, I appreciate my husband being here with me more and more. I am enjoying watching him wolf down that pasta dish I made.
It's tough but I have no regrets.
Please follow and like us: