You will greatly improve your running experience by selecting the best shoes for your specific needs.
Following are some important tips for improving your results: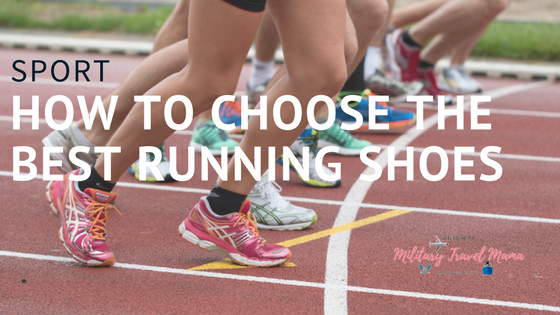 1. Go Slow! You have all the time in the world to make the best decision so don't rush anything.
2. Go to a specialty shop where there are knowledgeable experts in the field on hand to give advice.
3. Go later in the day. Feet are slightly large toward the end of the day and this will give you a better fit.
4. Take your older shoes with you so your friendly staff can see what you've been using and what you should use next.
5. Where the right clothing so that you can properly try out any shoes. You will find many new outlets have a treadmill.
6. Take running socks with you as these will best simulate the running action.
7. Make sure the shoes are comfortable in the store, this will ensure they are a better fit later.
8. Don't make decisions by brands or prices, what you need is a quality item that is a good fit and function. Michael Kors shoes may look great, but I'm not sure how great they are for running in.
9. Don't make a choice based on your friend's choice of shoe. Their shoes may or may not be the best item for them and your needs will be completely different.
10. A good pair of shoe can last anywhere from 300 to 500 miles. With this in mind consider getting the best item for your needs.
How should shoes fit?
A shoe should be comfortable when you place your foot inside. As advised on this fitness websites, there should be room for you to insert an index finger and the tip of the foot by the toes. Make sure that your toes are not being rubbed on their sides by the end of the shoes. Your toes should have plenty of wiggle room inside.
There needs to be enough room to gently cradles the foot without leaving too much room for your foot to slide around. Men and women have different shaped feet, if you find a shoe that is simply too tight across the top, you will need a different brand.
Make sure the heel is a good fit too, your heel will be sliding up and down against the back of the shoe so you want to allow it to do so without obstruction.
Try to walk around in your shoes and if possible run in them to get the best idea for their performance.
Please follow and like us: