The annual dance recital showcases all the hard work dancers have put in during the dance year. They are the highlight of the year for all of the dancers, parents, and dance teachers. Along with the right steps, music, and sass, dancers need the perfect dance costume for the perfect performance.
Whether you are a dance instructor looking for recital dresses for your entire dance class or a dance mom in charge of finding your daughter's solo costume, here are four fun and colorful dance recital dresses that will have any tiny dancer dazzling the audience from the moment she strikes her first pose.
1. Gold Sequin Twirl Dress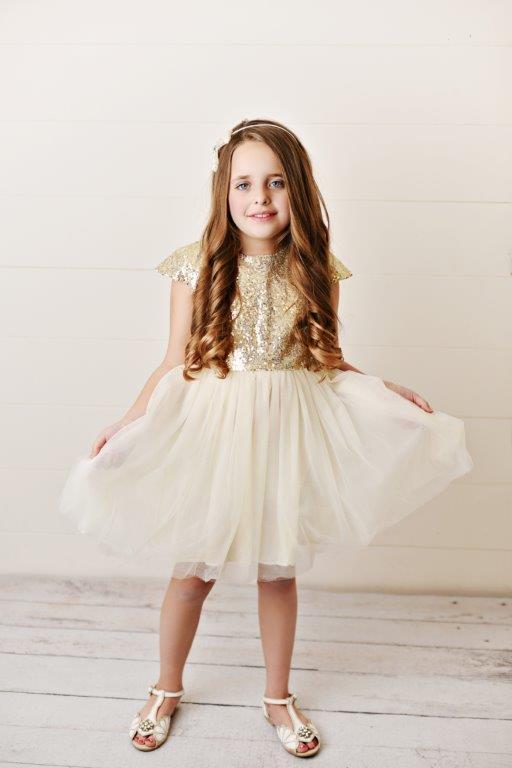 [Image: presleycouture.com]
Flashy colors and shimmering sequins are a must-have for any jazz stage performance. And there's no better dancewear for girls to shine on stage with than this beautiful, center-stage worthy girl's sequin dress. Cheaper than most glitzy dance costumes, this is one recital dress she'll definitely wear again, whether it's when she plays princess dress-up or is the flower girl at a summer wedding. You'll definitely get more than your money's worth out of it.
2. Pink Lace Tutu Dance Recital Dress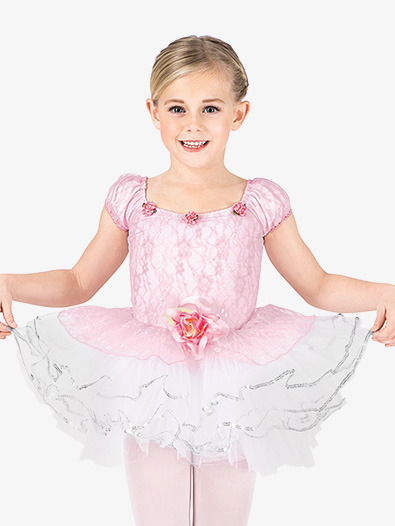 [Image: discountdance.com]
Ballet beginners will look nothing short of adorable in this dance recital dress. The prettiest pink color complemented by dainty flowers, a lace bodice, and a white tulle tutu trimmed with silver sequins; it's what every future prima ballerina dreams of wearing at her first dance recital. Add a glittering tiara to really top off this recital look!
3. Dream in Color Dress
[Image: justforkix.com]
When it comes to a modern dance performance, think of a marble print. Gorgeous and graceful, the movement of this dress's marble print will effortlessly flow with every dancer's expressive and fluid movements. Available in three colors, this is a perfect group contemporary costume dress for both dance recitals and dance competitions.
4. The Greatest Show Dress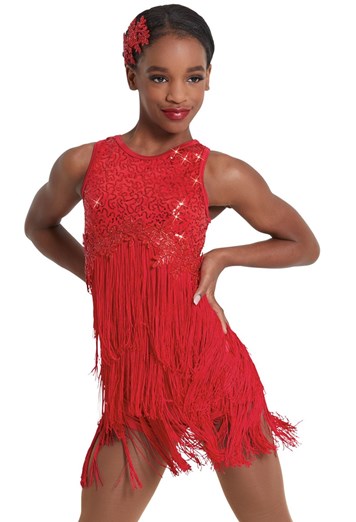 [Image: weissmans.com]
Tappers of all ages can agree – your costume can make your performance just as much as the sound of your tap shoes. And if you want your dancers to hit the stage with confidence, then put them in this red attention-grabber. From the shiny spandex bodice with floral appliqué to the fabulous fringe bottom half, this dance recital dress was made for tappers everywhere.
Please follow and like us: