What kind of chips best describes you? Are you into thin or crinkle cut? Or is it sour cream & onion, salt & vinegar, chicken flavoured, or just that good classic original salty flavoured chip? Do you like having them while binge-watching, or with that cool, crisp beer at the end of a long day?  
"Chips" as they're called in Australia (crisps more so globally), form a large part of the global snack and comfort food market. Your all-time favorite thinly-sliced potatoes, whether fried or baked until crunchy, then seasoned into your liking, have been around as early as the mid-16th century. 
Australians' Favorite Potato Chip
In a 2019 survey, news.com.au has uncovered Australia's most loved flavours. When talking about potato chips awesomeness, Aussies have spoken – 
Smith's Salt & Vinegar placed on the well-earned #3 spot for its light burning, salivating tongue flavor effect and was a national favorite while chugging down that schooner or few in the pub! Cheers, mate!
Second place was claimed by Twisties, which was said by many to be unlucky for not taking out the gold. 
The #1 spot goes to… (drumroll)…
Smith's Chips Original! Dubbed as the nation's favorite snack of all time, this good classic original salty chip is undeniably #1 for its ability to keep all our taste buds always wanting just one more chip.  
Ever wondered how Smith's Chips paved its way into the hearts of Aussies?
A Legend is Born
The Smith's story began in 1920, when Smith's Crisps Ltd was founded by Frank Smith in the UK. In 1931, the first Australian made Smith's Crisps were manufactured by Frank Smith and George Ensor. Yes, your grandparents and/or great grandparents have also enjoyed this potatoey awesomeness!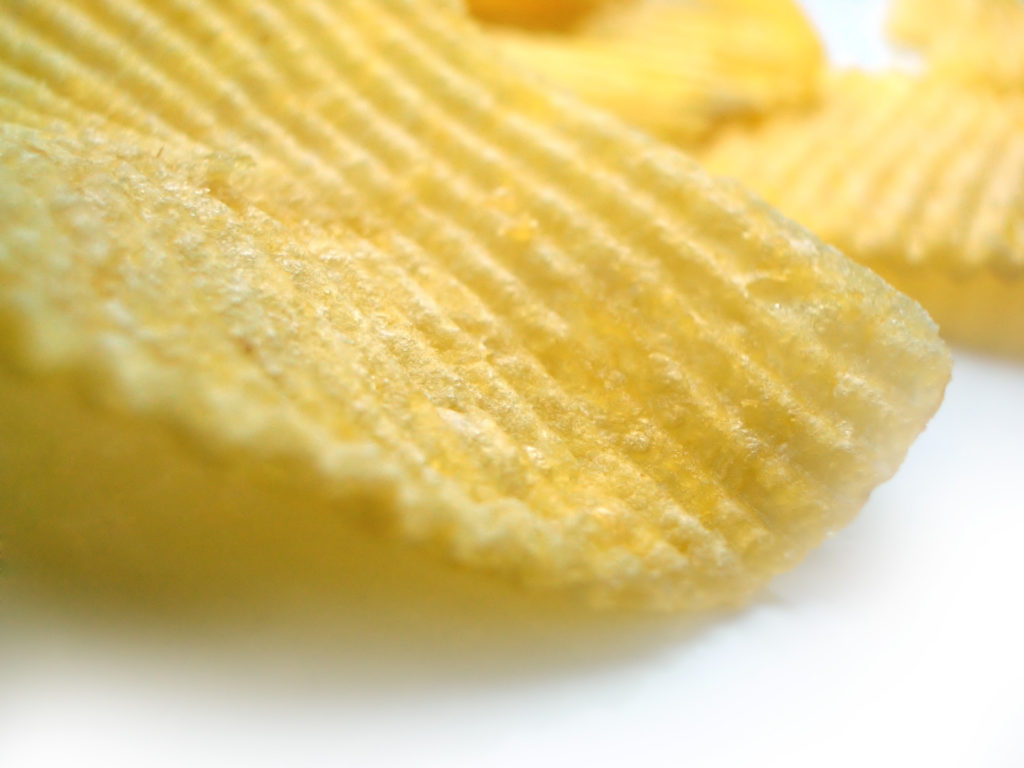 Smith's Potato Crisps sold its early crisps in 3 penny packets, 24 to a tin. "Twist of salt" sachets were included before pre-salting had been introduced. Originally made in 20 gas fired cooking pots, the continuous cooker process was introduced after World War II. 
Want to know when your favorite Smith's Chips flavour was made?
1961 – First flavoured chip, Chicken, became a hit and influenced most competitors to adopt a chicken variation.

1961 – Our now favourite, Original (Pre-Salted) and Salt & Vinegar were introduced to the market

1970s – Barbecue was added as a flavour for Smiths' crinkle cut chips

1980s – Cheese & Onion was added
Crisps to Chips
Known as "crisps" when launched in Australia, Smiths called their product "crisps" until as late as 2003. Now, bowing to the vernacular, they are now labelled as Smith's Chips. 
Crisps or Chips, your average Aussie will not be able to say no to an offer of "do you want one?"
If this has left a chip sized hole in your heart you can order your old favorite Smith's Chips (and others) from The Australian Food Shop online here. Delivery is available worldwide. 
Please follow and like us: