Louisiana is somewhat of an "unknown" for many travelers who have never visited the "Pelican" state. Until the fateful day on which I received my military orders to move to Fort Polk, I can honestly admit that I knew nothing relevant about the state besides Fort Polk being some remote training base and New Orleans being the city that Hurricane Katrina annihilated. I have now lived in Louisiana for over a year and my eyes have been forever opened.  After my recent travels, I recommend a Louisiana adventure to all travelers, so make sure to add it to your travel list! Here are five fantastic destinations in Louisiana for families:
1. Natchitoches
Natchitoches (pronounced "Nak-a-Tesh") is the oldest city in Louisiana, established in 1714 as part of French Louisiana.  The small town has an awar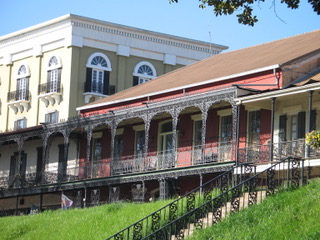 d-winning "Main Street" that has been revitalized and is full of history, small shops, and tasty eats.
Nearby, the city also claims part of the Kisatchie National Forest and the infamous Bayou Pierre Alligator Park that the kids are sure to love. Natchitoches is also home to a bevy of beautiful bed and breakfast inns. Their most famous bed and breakfast is the Steel Magnolia House, which was the centerpiece of the popular 1989 film, "Steel Magnolias".
If you are traveling for the holidays, you will be in a for a true surprise. In December, the city hosts the annual "Festival of Lights" that includes a parade, live music, arts and crafts, local cuisine, fireworks, and most importantly the lighting of 300,000+ Christmas lights. No photograph can do this demonstration justice. It's truly amazing and a must-see for the entire family.
2. Avery Island
As discussed in-depth during my recent blog about my Avery Island adventure, this small travel destination in Souther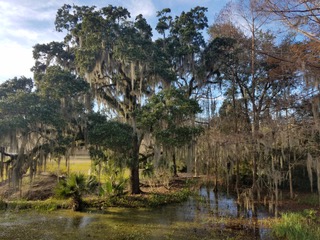 n Louisiana makes for an incredible weekend trip. Located in Iberia Parish, just south of Lafayette, this spot has served as the home of the world-famous Tabasco hot sauce company and the McIlhenny family for over 150 years.
While visiting the island, take a tour of the Tabasco factory and museum. They also have a unique restaurant named 1868 that serves up Cajun dishes infused with their expansive selection of different hot sauces. After you have explored Tabasco, you must visit the true hidden gem of Louisiana. Jungle Gardens, located on Avery Island, is an incredible 170-acre nature preserve that offers a true family adventure with alligators, deer, egrets, azaleas, bamboo, and other beautiful elements of nature. You can drive and walk through the massive park and there will certainly be something fun for everyone at Jungle Gardens.
3. Toledo Bend Reservoir
The Toledo Bend Reservoir is an underrated and fantastic Louisiana getaway spot. Located on the border with Texas in Sabine Parish, the Toledo Bend Reservoir is a massive body of water and the fifth largest man-made body of water in the United States.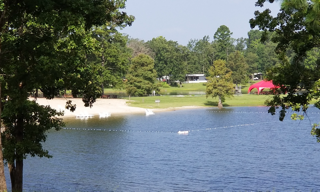 On the Louisiana side of the lake, there are a slew of outdoor activities for the whole family. Enjoy hiking, camping, cabin rentals, boat rentals, fishing, swimming, and hunting while you stay at one of the numerous available accommodations. Possible accommodations include cabins, motels, hotels, home rentals, and even yurts!
The best part of Toledo Bend is that the Fort Polk MWR has a large property on the lake and offers all the aforementioned activities and accommodations at ridiculously fair prices. The Army MWR area has its own slice of the lake and only active-duty or retired military service members are permitted to make reservations.
4. New Orleans
Yes, Mardi Gras and Bourbon Street are thrilling. However, they can be very overwhelming and chaotic for families with younger children. Therefore, let's discuss a few different adventures that you most likely have not heard about. A must-see spot in New Orleans is the French Quarter.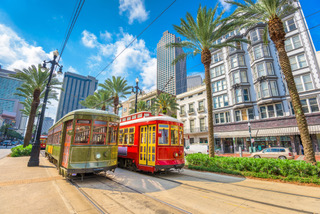 While the adults will be mesmerized by the architecture and uniqueness of the culture and the small shops in the quarter, just nearby is an insectarium, aquarium, and multiple infamous toy stores at your beck and call. Outside of the French Quarter, you may tour the century old "City Park" that is discretely hidden right near downtown New Orleans!
Inside the 1300-acre park, you will ride roller coasters, play putt-putt golf, and let your children travel through Storyland. If you still have energy, you can keep the good times rollin' and check out the train garden inside the botanical gardens or take a canoe or kayak out onto the lake.
You will discover that New Orleans is a big city and these travel ideas only scratch the surface of what NOLA has to offer.
5. Kisatchie National Forest
The Kisatchie National Forest is a spot that I have spent a lot of time at due to living at the edge of the forest. Kisatchie is the only national forest in Louisiana and is over 600,000 acres in total. Established by the Hoover administration in 1930, the Kisatchie National Forest is both a recreational playground and nature-lover's paradise.
For outdoor family fun, the forest has 100+ miles of multi-use trails where you can bike, hike or run. If you're a family that prefers motorized fun, you can even take truck, jeeps, motorcycles and ATVs through the majority of the trail system. There are countless places to setup camp and connect with nature. The ecosystem of the Kisatchie is inarguably diverse and hosts thousands of different plant and animal species.
Explore the Indian Creek Recreation Area. It is an ideal spot to setup camp and enjoy your weekend. The site offers a man-made beach with swimming and boating on a wonderfully clean reservoir lake. The Kisatchie National Forest is comprised of many districts through a large swath Central Louisiana, so be sure to pick a location that is most advantageous to your overall adventure goals.
This guide was prepared by Chris Boyd the founder of #MilAdventure and  MilAdventure.com
Please follow and like us: