Menorca has long been considered an excellent choice for family holidays due to the abundance of pretty beaches and crystal clean sea water to paddle in. There is also no shortage when it comes to family friendly hotels to suit all ages and of course budgets.
But what about families with more than one child seeking a little more activity and adventure?
As soon as we jumped in the taxi from the airport to the hotel, we were immediately engrossed in reading the the leaflets that we'd received at the airport about the local attractions. We found a couple of discount vouchers for the fascinating little zoo and a delightful looking waterpark, so we quickly formed a mental outline of how to occupy the children on our family trip.
Below is our hand picked selection of fun attractions to help ensure that the children have just as much fun on holiday as you do and may help provide that quality bonding time together.
Castillo Menorca
If you are looking for a place where the children can enjoy using their energetic bursts of energy in a safe environment, then look no further than the Castillo Menorca. Set amongst lush grassy gardens, the Castillo Menorca has swimming pools, fun slides, children's playground, splash-park, trampolines, hammocks and the biggest go-kart race track on the island. When you fancy a bite to eat together, Castillo Menorca has a large cafeteria-style snack bar.
One of its unique features must be its go-kart track which the children seem to be drawn towards. Surprisingly, it's not all that expensive either if you consider what you pay at other places! Plus they have a beginner's track where novices can practice before moving up to the bigger engine go-karts on the main raceway. They also have double carts which allow you to take younger children along for the ride as you whizz around the track.
Castillo Menorca is located on the ME-1 highway seven kilometres from Ciutadella and is open during the warmer months from May until October.
Kayaking around the caves and coves
If there was ever a place that suited sea kayaking it would have to be Menorca. The sea around the island is incredibly clear and offers ideal conditions for children that have never tried the sport before. The team at Menorca en Kayak offer lessons for newbies and guided tours to all the best kayaking locations where you can explore caves and hidden beaches that you can get to no other way. Swimming, snorkelling and lazing on secret cove beaches is also a part of the fun that can be enjoyed by the entire family. Sea kayaking is a great way for parents to bond with their children by sharing a tandem-kayak. A shared kayak encourages you both to work as a team while learning to steer and paddle together.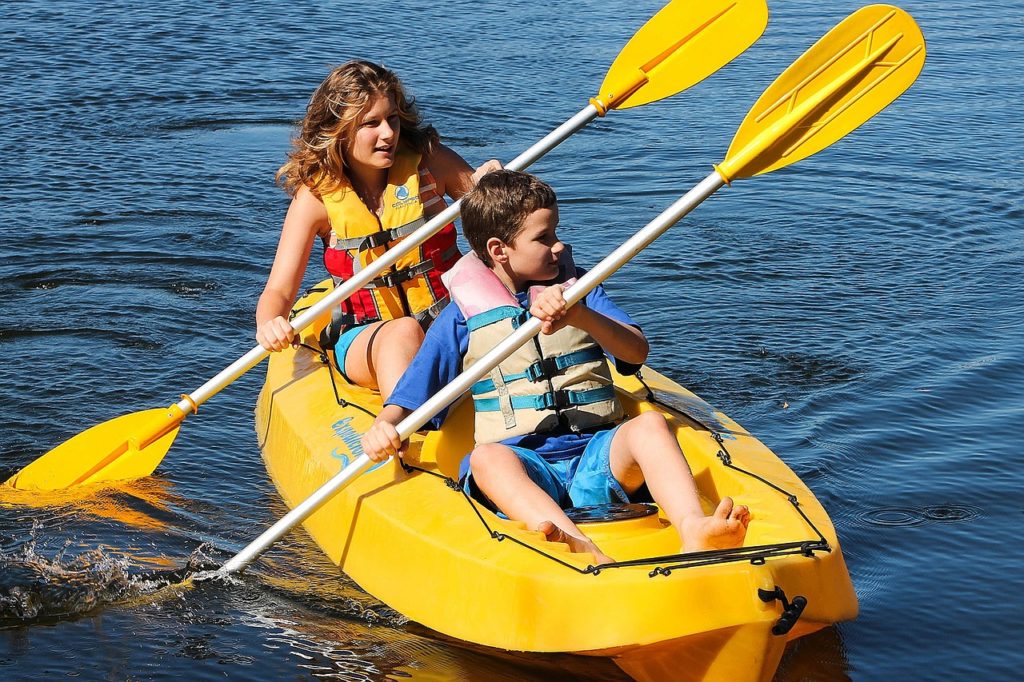 Menorca en Kayak is based in the resort town of Cala en Porter on Menorca's south coast.
The four-hour excursion costs 45€ for adults, and 25€ for children aged between 12 and 14. All people taking part must be able to swim and children must be accompanied by an adult.
Lloc de Menorca zoo
Located between the capital Mahón and Alaior, Lloc de Menorca zoo is a wonderful place for children and parents to learn about the wildlife found on Mallorca. Comprising of several walks through enclosed spaces where animals are allowed to roam free children can get up really close to them and even pet some of the animals. The zoo also has a section called the lemur's forest, where you will be able to discover these curious animals along with friendly macaque monkeys.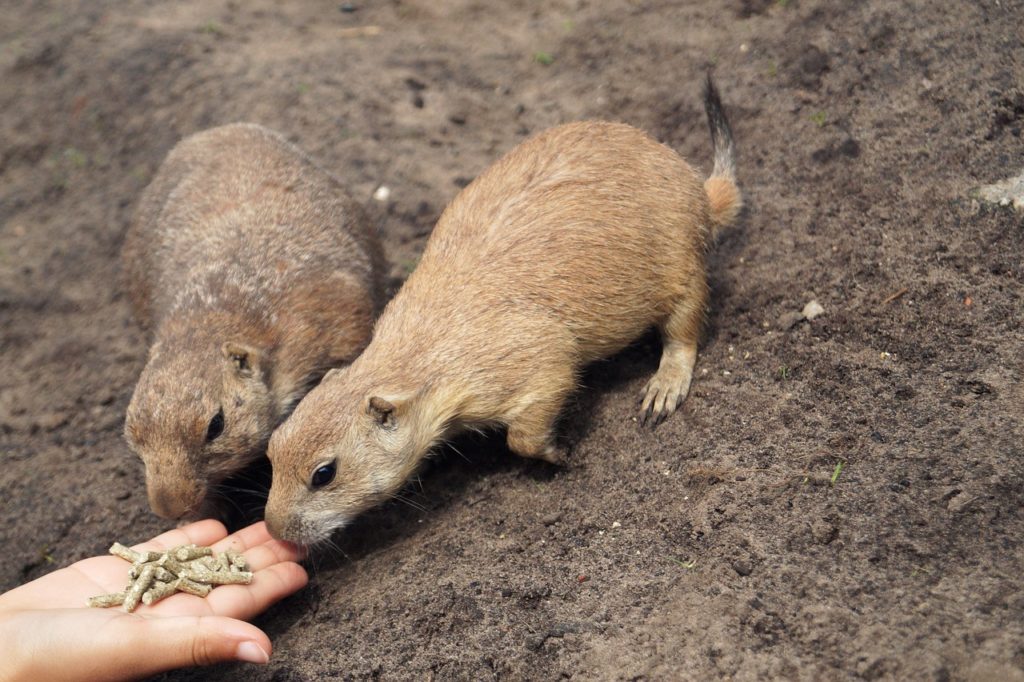 All the animals in the zoo come from rescue centres around the world and include:
Horses, Cattle and Wildfowl and wild tortoise ( Mallorcan Pigs), Fish that are all native Menorcan. There's also a few varieties of small gregarious monkeys including Marmosets, the Velvet Monkey, Macaws and Tamarins. Emus, Wallabies, Prairie Dogs, Red Lemur and Caimans are also amongst the many different species in the park.
Taking your children to discover wildlife is a refreshing alternative for today's technology generation. A trip to the zoo not only gives them the chance to see wild animals up close but also teaches them about how a well cared for zoo plays an important role in the protection of endangered species.
The zoo is open daily from 10:00-20:00 and is located on the main road ME-1 highway 9 km from Mahon and 3km from the town of Alaior. Suitable for all family members, entrance costs 12€ for adults and 8€ for children aged between 3 and 12.
Los Delfines Aquacenter waterpark
What would a Spanish holiday be without a trip to the waterpark? While not as big as some of the mega waterparks found on the Costa del Sol, the Aquacenter in the resort of Cala'n Blanes has plenty of tunnels and slides to keep even the most active children happy.
The water park also has a paddling pool for toddlers and an inflatable play area plus a go-kart track and a snack bar that serves burgers and pizza. Water parks are an incredible value for money when you consider how many hours you get to spend on the slides and splash around in the pool and are a fantastic way to spend the day with your family soaking up the warm summer sun.
Los Delfines Aquacenter water park is located near to Ciutadella in the beach resort of Cala'n Blanes and is open from May till September 10:30 h to 18:30 h.
Day tickets cost 20€ for 11-year-olds and up, 12€ for children 3-12 and are free for toddlers.
A cheap holiday in Menorca doesn't have to be two weeks stuck at the hotel or trying to find a quiet spot on the same over-crowded beach. In fact with a little careful planning and research, you'll soon find that there's plenty of engaging children's activities and many other hidden treasures are there waiting to be discovered.
Please follow and like us: