The interiors of your home or office may be classy and plush. How about adding a vibrant energy to your posh décor? Not just some glitzy metal or glass artwork, but perhaps a fascinating addition also capable of promoting the feeling of serenity, thereby making the space delightful?
You won't find anything parallel to nature. So, bring in nature along with its calming effects to your workspace and home.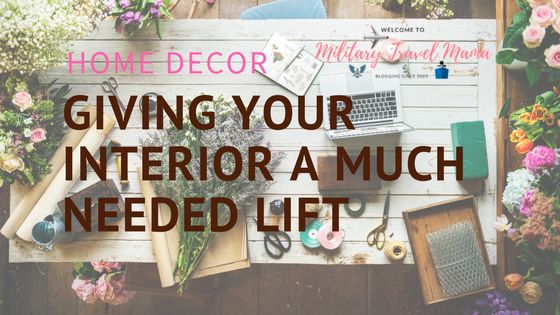 A Treat for the Eyes!
Flowing water murmurs and this definitely a soothing and welcome sound. This is a perfect description of the indoor water fountain.
A Soothing Walls wall fountain is not only great for stress relief but also looks enchanting. When combined with a sublime aesthetic form, it can enhance the appeal and transform the appearance of your office or home immediately. A water fountain charms and adds natural beauty and is the easiest way to create a relaxed ambiance indoors. Just as a lovely sculpture or painting can uplift the décor, a properly crafted fountain can be a style statement piece for the entire room.
Feng-Shui: The Source of Chi
Feng Shui is an ancient Chinese practice whose focus is on bringing prosperity and harmony into workspaces and living environments. Chi or positive energy is the greatest benefit you can derive from water fountains. Water fountains work towards happiness and good health by incorporating the element of water into an environment. In Chinese belief, water is a symbol of abundance. When used indoors, water fountains combine function and form to help channel the earthly and heavenly energy forces for growth and peace.
A wonderful looking ceramic fountain can help improve the chi in the central area of your home or office:
A Bit of Science Too…
Are you aware that installing a water fountain indoors has several scientifically proven advantages? Water is great for humidification and fountains help add humidity to the indoor air. Water fountains release negative ions into the air. The ions attract dust, other pollutants, and irritants from air thus purifying it naturally. Are you aware that water fountains produce more negative ions than air purifiers? The air quality index for rooms with water fountains is more likely to be better than a similar room with a regular air purifier.
For the rational-minded, the relaxing benefits of water fountains actually have a scientific explanation. If you look at the flowing water, your senses will probably be double enhanced due to the sound of the flow. Your mind consequently becomes unlocked because 'feel good' chemicals such as endorphins are released into the body.
A stress relieving composed Buddha pose for your workspace or living space:
Types of Fountains
If you have decided to take advantage of the benefits provided by an indoor water fountain, the next question that you probably have is regarding what type of fountain to buy. Water fountains are of many different types that you can choose from. If you have a large space and an open wall, the best option would be a wall-mounted water fountain. It not only looks great but also adds charisma. It is a bold piece and will probably turn the heads of your visitors. The important thing is to ensure that your electric connections are not only well-placed but also concealed.
If you want a model that doesn't take up too much space, there are tabletop varieties you can choose from. Such models can be run on electricity or several batteries too. Lastly, there are independent pedestal water fountains capable of transforming any corner of your room into a rejuvenating space.
A lovely glowing pedestal for your garden, verandah, or entrance.
Picking the Right One
If you are still not sure which type of fountain to choose, it is important to keep in mind the interiors that will be complemented with it. Pick a fountain that matches the décor and broad theme. The materials used to make the fountain are important considerations too. You have lovely luxurious pieces that crystal and glass as well as natural materials such as ceramic, metal, or terracotta.
It is important to ensure that the fountain stays clean to maximize its effects. So, it is practical to pick a sleek design that's easy to maintain and clean. The amount of water flow and noise should be in accordance with the place where the fountain will be placed. Whether you want a roaring fountain, a sweet trickling murmur, or a bubbling little stream- this can help guide your choice. For instance, a bedroom fountain may lean towards a soft soothing flow while a reception area may require a bubbly fountain or even a roaring stream that wonderfully drowns away the noisy dins of work.
Try to strike the right balance by placing your fountain in a way that's subtly appealing without being too loud or overbearing. Let the water to work its magic in the background.
Please follow and like us: