New traveller – such an optimistic, lovely category I'd sometime love to find myself back into!
However, with time I've gained lots of experiences. First I traveled with friends, then solo and now I'm actually planning a trip for four (prego alert over here!).
Now, no matter if you're a vacation-type traveler or wanting to sail off on a long-term base, you need to cover your basics and make sure to do it right.
To avoid being a pest and a little Ms. I-Told-You-So I actually spoke to some blogger friends and collected loads of useful advice.
I'll start – have you already heard of Jettly? If not, make sure to check them out – pro tip!
Take a look, it'll make your new experiences much better!
Soo…
What would experienced travelers tell to a new traveler?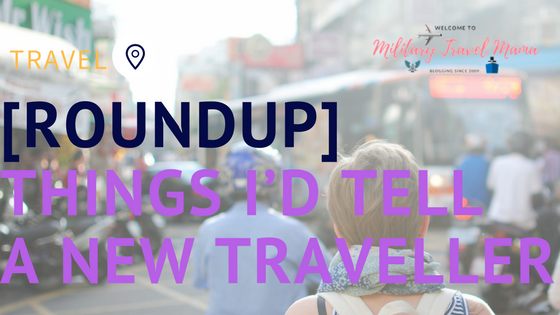 1. It will be Scary
It will be scary. It will be a big challenge. It will be a daunting experience. But the memories of your first solo travel will change who you are in the most positive way.  
For your first travel, I would like you to keep an open mind. Accept each hit or miss, each person you meet, each food served to you in the most humbling way, each color, sound, culture, tradition, religion with an open mind.
Open yourself to new experiences. Keeping an open mind is the only way you will see the beauty of each city, each community in the far-flung areas, each person's personality. 
– Carla from Just Traveling Solo
2. Get a Travel Job
3. Pack light!
4. Slow down
The first thing that comes to mind is slow down, relax and look around you. Take the time to enjoy each and every experience you encounter and don't try and do or see it all at once.
5. Take Your Time
It's easy to rush around and try to squeeze as possible into your limited time, rushing around 7 cities in 7 days. It's understandable that you're wanting to see and do everything. By doing this you're gaining no real experience and knowledge of the places you're visiting, you will return with a bunch of photos with no real meaning.
Don't rush your trip and take your time to enjoy the adventure you're on, go with the flow and stop following that tight schedule. Slowing down and going with the flow gives you real-time to appreciate and understand different cultures.
– Kevin from www.kevinstraveldiary.com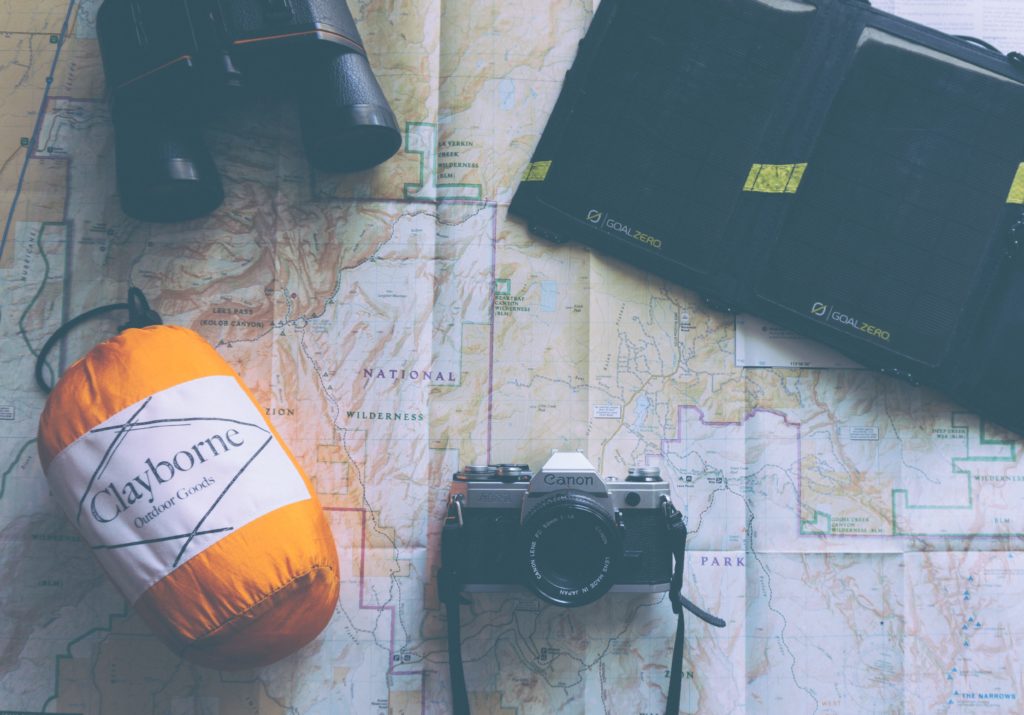 6. Take a Food Tour
Our top tip for new travelers would be to take a food tour at the beginning of their trip. Tasting local specialties and learning about the history and traditions associated with cuisine is a great way to learn about a culture. It also gives you access to a passionate local person, your tour guide!
Ask them where they like to hang out, their personal favorites for parks and day trips, which tourist attractions are an absolute must see and why, their favorite places to eat aside from the great places on the tour. Many of our trips have ended up being better than we ever imagined because the terrific tips we got from our tour guides!
– Tracey and Rob from expatexperiment.com
7. Plan, Plan, Plan
Planning a vacation is like birthing a baby. It takes 9 months to plan it. Particularly when traveling with a family, planning ahead is key as family sized rooms often fill up first at popular destinations.
12. Less is More
The number-one rookie mistake we see people make (and let's face it, we made when we first started traveling) is including too many stops in an itinerary. Limit yourself to one or two places per week of travel. So many travelers go to Europe for the first time and try to hit England, France, Italy and maybe Belgium, for instance, all in one short trip. Talk to travelers who have done something like this and they'll tell you that they spent more time getting from place to place than they did enjoy the actual destinations. So take your time and really get to know the place you're visiting. Don't worry about not being able to tick off everything on your travel bucket list on one trip — that just means you have an excuse to take another exotic vacation someday.
18. Don't Book All In Advance
It's good to be prepared for a trip, but do not book all in advance, maybe the first 1-2 nights. From there on try to stay spontaneous and flexible and see what happens. Get lost when in you are in a new destination and wander around. Walk more than usual. You will then have experiences which you will never forget… and to 95% in a positive way.
20. Use Instagram Before You Go!
Instagram has become second nature for most us, which is a good thing for travellers! The photo-sharing platform exposes so many hidden and previously under-the-radar places to see, eat and do in ANY location. People simply love showing off their finds and sharing them for the world to see via their feeds, and the savvy traveller can benefit. Use Instagram's location tool to check out all the latest and greatest happenings in your upcoming destinations. Also via search via hashtag to zone in on the best things to see and do. And finally, find a couple of local gurus or bloggers to follow. Their tips and shares will enlighten all travellers, ensuring that you experience the best any place has to offer.
21. Have an Emergency Set of Documents Somewhere
This advice is about planning ahead so you are prepared should the unexpected happen. One good thing to do is to make copies of all your essential documents and information, for example, copies of your key passport pages, visa information, travel insurance information and so on. You might also want to take copies of your credit cards.
I'd suggest storing these somewhere electronically and secured, and, importantly, leaving a copy with someone you absolutely trust, like a parent. This way, if something were to happen to you on a trip, someone has access to key documentation – for example, to be able to contact your travel insurance provider should you be unable to do so.
– Laurence Norah from https://www.findingtheuniverse.com
22. Create an Acronym
Travellers often forget things in their hotel room, whether that's a phone charger plugged into a wall socket or items stored in a safe. I once left an epilator worth £100 in a hotel bathroom. We've heard stories of people arriving at the airport and realizing that they left their passport tucked beneath their hostel mattress.
To prevent mishaps like this, we created an acronym to remind us to check our danger spots: BAPS which stands for:
Bathroom,
Adaptors,
Passport,
Safe.
Create an acronym for your own danger spots to make sure you leave nothing behind.
– Kia Abdullah from Atlas & Boots
23. Start Small and Slow
If you're an inexperienced traveler, look for mini-breaks or short trips close to home to get used to the idea of experiencing and exploring somewhere new. With every trip, your confidence will grow, as will your sense of what you enjoy and what you can do without. Everyone travels differently and there is no "right" way to explore. Don't pressure yourself to take on a busy itinerary or start out halfway around the world. By starting small and slow you will be able to learn and grow at your own pace, and you'll be more comfortable and prepared if your future travel dreams include big, crazy adventures far, far away.
– Corinne McDermott, founder of HaveBabyWillTravel.com
24. Disney Fans – Try The International Parks, too!
If you are a Disney theme park fan of any degree you may want to consider the international parks. Each has its own identity and feel but have a common Disney thread. There are parks in Tokyo, Paris, Hong Kong, and Shanghai in addition to stateside ones in Anaheim and Orlando. These overseas parks can work as a good anchor/jumping off point to explore a new city/continent providing you with something familiar in a foreign land. Plus you can experience some unique experiences, for example, the Country Bears singing Christmas songs in Japanese.
– Jason from Disney Geek.
25. Traveling is an Adventure that Requires Extra Attention to the Risks.
While tourist hotspots come with certain pitfalls – pickpockets, bag snatchers, conmen and even terrorism – the more remote places have their own dangers – bad roads, poor policing, limited medical care. That doesn't mean you should give them a miss – my advice is 'be risk aware, not risk adverse.' In other words, as part of your preparation do what the military call "the estimate". Always think through personal safety and security issues, especially if you are going to go off the beaten track.
Make an assessment of where the hot spots for criminality are and the most likely types of crime and target. Find out as much as you can about local police forces and how they behave toward travelers who are in trouble. Are they part of the solution, or part of the problem. Ask yourself, where is the embassy or consulate. How can you get in touch with them should you have a problem. Most travelers think about disease risk – malaria, yellow fewer – and take preventative steps. But if you are heading somewhere where medical care is hard to come by, maybe a more robust medical kit is needed. Carrying your own antibiotics, painkillers, needles, and syringes limit the risk and can be real lifesavers.
Be aware of your surroundings. Always check the routes out of your hotel room. Check where the fire escape is and that the door and route are actually open! Be watchful in large crowds and protect your possessions. Think through what you will do in the event of a confrontation and where you will meet people if something separates you.
Don't let these things hold you back from seeing the world. Be bold…just be prepared!
– Gerry Northwood from Mast Security
26. Prepare For Your First Time Travel With Your Kids.
Traveling with kids can be a lot of fun if you are prepared. Before traveling, talk to the kids about what to expect in the airport and how you expect them to behave on the plane. Make sure you pack some small toys, back up clothes, wipes, a bag for rubbish and cups with lids for the plane or car. If you are flying pack plenty of snacks in case they don't enjoy the airplane food.
– Becky from Cuddle Fairy provided this tip and explained it in greater length in her article here.
27. Trust Nobody
Be very very careful about the people you meet when you travel. Sadly I had the misfortune to encounter many liars, thiefs and false friends on my journeys. You could know someone for a few years and feel you trust them, but you can't. So my advice is to be very careful with people. Don't lend money to people, don't pay for their meals, trips or drinks. It pays to be selfish as then you find the real friends – those who don't ask you for money or tips only to turn their back and lie to you later on. If it wasn't for such nasty people I met, I'd have loved my entire travels, but they really soured it.
– Jonny Blair from www.northernirishmaninpoland.com and dontstopliving.net.
28. Invest in a Decent Camera Before You Leave
Before you go anywhere, make sure you're armed with a decent camera to document your journey.
I only recently invested in a good-quality camera (I went for the Panasonic Lumix GX800) and it's made a huge difference to my photography. Now, I look back on photos I've taken on my iPhone during previous trips and I kick myself to think how much better those photos could've been!
As well as investing in a decent camera, arm yourself with a spare battery so you don't end up running out of power when you're away from your hotel or hostel for the whole day.
– Kacie Morgan from The Rare Welsh Bit, food and travel blog.
29. Travel in the Shoulder Seasons
Travel has become more and more popular over the years and sometimes the crowds can be overwhelming. One way to avoid the crush is to travel outside the heavy vacation months of June, July, and August. In addition to shorter lines and lighter crowds, temperatures are cooler, hotel rates are often lower, and locals aren't sick of dealing with weeks of throngs of tourists. We have even found traveling over the Christmas/New Year's holidays can be very rewarding and not crazy busy. Just be careful, sometimes museum and other sites have shorter hours or close at certain times of the year. If you are traveling in the "off-season" make sure you can see the things you want.
– Greg Ball from EuroTravelCoach.com.
30. Don't Cut Costs On Luggage
Not all luggage is created equal. The right piece can make your trip easier and stress-free. But get it wrong and your fabulous holiday can quickly become a nightmare.
A cheap suitcase that rips in half can see you dragging a broken, heavy suitcase around Europe. Or, in our case, a torn backpack strap will have you carrying it! So, spend some extra cash and invest in durable luggage that comes with a guarantee. And be sure to take a close look at zippers, stitching, and other hardware before making your purchase. It's also a good idea to jump online and check out some reviews.
– Audrey Chalmers from Gumnuts Abroad.
31. Get Up High!
When arriving in a foreign city, I think the best way to become familiar with your surroundings is to get up high and take a look around. Almost every city has a building or hill that offers panoramic views. I like to go at sunset on my first evening after arrival. In Paris, my favorite panoramic view is at Sacré-Coeur, In Florence, the place to be at sunset is the Piazzale Michelangelo. In Bogotá, it's Monserrate. In Taipei, it's (of course) at the top of Taipei 101, but you can also get an incredible view from hiking Xiangshan, or Elephant Mountain.
– Jenna from TINY HOUSE giant journey.
32. When in Doubt, Use Maps.Me
On the road, you can only get so far with guidebooks, blogs, and TripAdvisor. Half the fun is making spur of the moment decisions that totally deviate from what you had planned – and often you get the best suggestions from other travelers, so make sure you chat with everyone you meet along the way to get as many recommendations as possible. I always use Maps.Me, a great app that doesn't require an internet connection, to get around, especially to those little-known places that you might hear about only by word of mouth.
– Khaleelah Jones from KhaleelahJones.com.
33. Don't Forget The Travel Insurance!
Travel health insurance is big on my list of "must haves" when traveling, especially with children. Accidents happen, children get sick, and you just never know when you are going to need to visit a clinic or require emergency care. Most of us think that our health coverage or credit card coverage will be enough no matter where we are, but that just isn't the case. Check your policies, read the fine print, and if you are not covered for the "what ifs" then purchase additional travel health insurance. It is better to be safe than faced with an enormous medical bill from a foreign country.
– Barb Blair from TheTravelAgentNextDoor.com
34. Smile
40. Bring More Money Than Needed
I always recommend having a budget that's a little higher than the expected prices and amount spent on activities, accommodation, and transport. You never know what will happen while traveling, and it's great to have some extra cash if something happens.
41. Do something different
42. Don't stray away from your fitness routine!
Maintain a fitness routine that can be done without a gym. Bodyweight workouts are the best for travelers because they require no equipment and are very effective.
43. Be easy on yourself
47. Try Couchsurfing
– Kathy from Walkabout Wanderer
48. Plan ahead!
49. Don't over plan your trip
Be flexible and don't over plan your trip. Always include time for the unexpected. Whether your trip is a weekend, a week or a month, you will always learn about new things to do and places to go that you didn't find when you researched the location. Some of my favorite experiences are these unexpected detours I learn about from locals or other travelers once I arrive.
– Alexa from 52perfectdays.com