There is nothing better than enjoying a good hobby. The right hobby can be fun, entertaining and will enrich your life. But with so many different hobby ideas available, it can be hard to know which one to take up.
Whether you choose to swim, job, collect Willow Tree collectibles or knit woolly jumpers, there are a wealth of different hobby options available. We're here to help! Here are our favorite fun hobby ideas that everyone can enjoy.
You can start all of them right away and enjoy them whatever the weather. And the good news is, none of them will break the bank: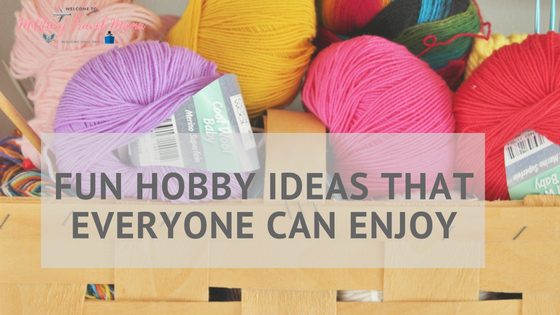 Start a Collection
One of the best hobbies that you can enjoy in the comfort of your own home is to start a collection, and building a collection of collectibles doesn't have to be expensive. Some great collection ideas to get you started include stamps, figurines, and ornaments. You could try asking for figurine gifts for Christmas and on your birthday to build your range without breaking the bank. Second-hand shops, charity shops, and car boot sales are also great places to look to add to your collection on a budget. As well as giving you a fun pursuit, your collection will also decorate your home and provide a great conversation piece when guests come over.
Get in the Garden
Gardening is a great hobby that can be fulfilling and therapeutic, as well as a lot of fun. Why not buy a few cheap packets of seeds and see if you have green fingers? Gardening is also a great form of exercise, and a good excuse to spend the long summer days enjoying the sunshine.
If you have mobility problems, then that doesn't mean you can't still enjoy gardening. Raised beds can be installed relatively inexpensively and are a great both for individual with mobility issues as well as those of advancing age. Raising your beds will allow you to tend to your plants and seeds without bending to the ground, and they can also we used to add depth and new height dimensions to your outdoor space. If you use your garden to plant fruits and vegetables instead of flowers then your new hobby could even help save you money in the long run!
Read also: Five of the Most Popular Ideas To Decorate a Garden
Start Knitting
Knitting is a great hobby that can be enjoyed all year round. Not only does knitting help to pass the time and beat boredom, it is also portable meaning that you can take your knitting supplies with you anywhere. Train, plane or automobile, if you can knit then you'll always have something to do with your hands. As an added bonus, learning to knit will also mean that you can darn or repair your own clothes and that you could knit birthday and Christmas presents for your friends and loved ones. Yet another way of taking up a new hobby could help you to save money!
Start a Blog
Do you want to engage with the world around you and make new friends without having to leave the house? Then starting a blog is a great hobby to try. Creating your own web page is incredibly straightforward thanks to the wide range of free blog hosting services available, and the options for topics to focus that page on are almost endless. Fashion, crafting, creative writing – there are hundreds of great blogs out there with an existing group of people forming communities around them.
Blogs are an incredibly social outlet thanks to their comments section, which will quickly allow you to immerse yourself in a community of like-minded people. You could even run a blog alongside your existing hobby, with the blog providing an outlet to share your knowledge and enthusiasm for your specialist subject.
Read also: Best Military Blogs
Learn a New Language
Is there a language you've always wanted to learn? There's no time like the present! Learning a new language is a great way to keep your mind sharp and broaden your intellectual horizons, and there are now more resources available to help you than ever before. Find online learning resources from the comfort of your home, pick up some language for beginners' books at the local library, or even join an evening class. You'll be speaking fluent French, Spanish, or Japanese in no time!
If you love to travel (another great hobby) then learning to speak a new language could incentivise you to book that next big adventure. Learning a second language has also been shown to help protect against the development of Alzheimer's Disease. So choosing to learn a language now could actually protect your mental health in the future!
Take Up Swimming
Swimming is a great form of cardiovascular exercise and can also be a great social activity if you choose to swim alongside a friend. You'll give your body a much-needed work out, and as an added bonus you will tone and shape at the same time. If you choose to take up swimming as a hobby, then there are lots of different options for where to go: if you live near the sea then you could join your local sea swimming club. Most towns and cities have public swimming pools with affordable open sessions and lane swimming sessions. Lake swimming and open-air lido swimming has also grown in popularity and is a great option if you want to try something a little different.
If you have children or grandchildren, then swimming is a fun hobby to take up as a family: why not consider a family membership at your local swimming pool so that you can all swim as often as you want? The family that swims together, stays together!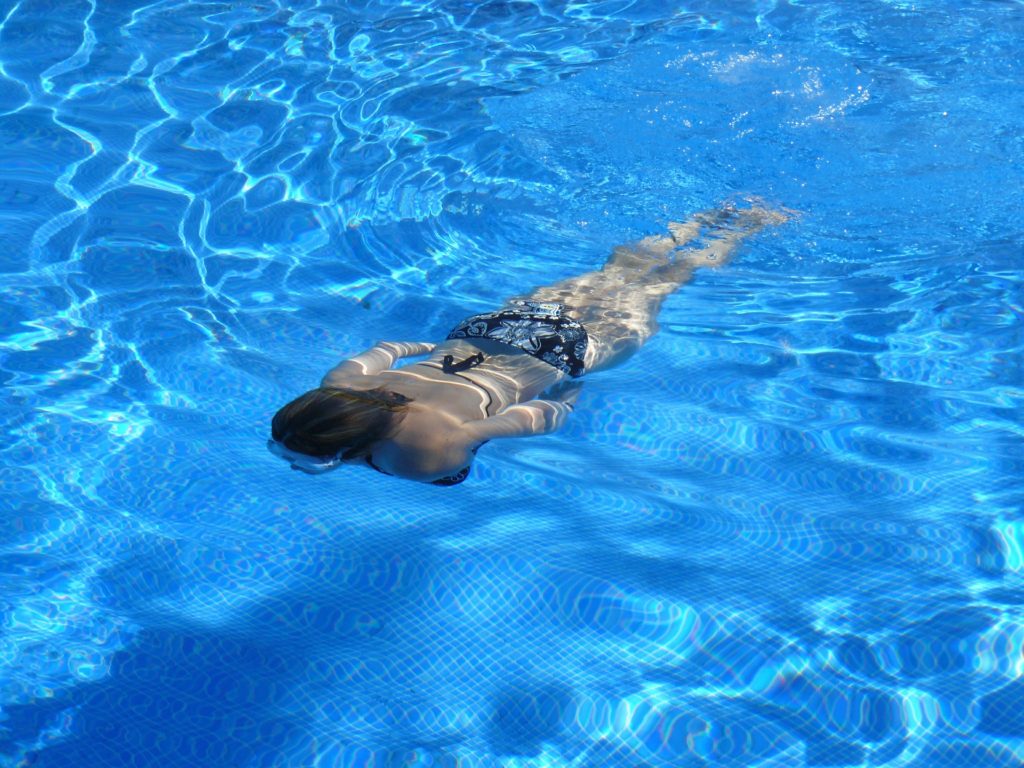 Brew Your Own Beer or Wine
Do you love to indulge in the occasional glass of beer or wine? Why not take this pleasure a step further by learning to brew your own beer or wine! There are a lot of online resources available to teach you how to begin brewing at home. Alternatively, you could visit your local library to pick up some books on the subject. You will probably need to invest in some specialist equipment to get started with this hobby, but you'll soon be enjoying the fruits of your labor and you'll probably save some money from drinking shop bought beer instead of homebrew, in the long run. This is also a great social activity too: everyone will want to pop over to try a glass or two!
Join a Book Club
If you love to read, then why not join a book club? Reading is a great way to exercise your mind and dive into a whole new world without having to leave your sofa. If you decide to take up reading as a hobby then you should definitely get a library card to help keep the costs down, as well as joining a book club to turn your passion into a social activity. Sharing your love of books and having a group to discuss those books with can be a wonderful hobby and a great social outlet. Lose yourself in a fictional world, and then head back to reality to discuss the world you visited with your friends! It will quickly become the highlight of your week.
Volunteer
If you have the time to spare and none of the other hobbies on this list sound appealing then why not consider volunteering? Volunteering is a great hobby because it has so many benefits to those around you, and wider society, as well as just for yourself. Volunteer at your local animal shelter, sell poppies, help to feed the homeless. It doesn't matter what good cause makes you feel passionate, volunteering is a great way to support that cause and make a difference. Volunteering is also beneficial for your mental health, releasing endorphins and providing a regular social outlet. There are so many reasons to volunteer, it's definitely worth considering if you have the spare time.
Read also: Adopt a Soldier For The Holidays
Please follow and like us: