Do you always dread having to pack a suitcase? Do you have a tendency to over pack and stress about it for hours before the time comes?
Some of us have these funny quirks, but regardless of the reason you aren't the best packer, the great news is you learn to pack the perfect suitcase.
Read more: What To Pack For The Gorilla Tour in Uganda?
I'm going to share with you all of our best packing tips. Keeping this advice in mind will help you to become a better traveler.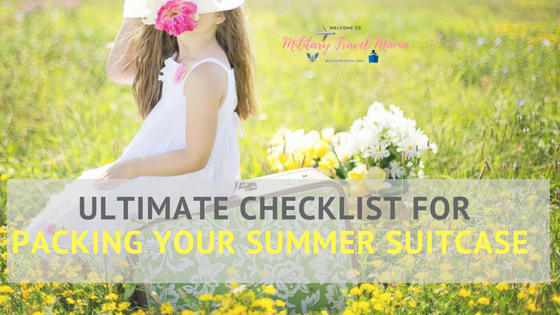 Check your suitcase before you pack
It's a common fact that bed bugs can travel in suitcases, and live in them for some time. If you are a frequent traveler, you need to make sure your suitcase is bedbug-free before even one item goes in there. This is essential to stop bed bugs being spread but also acts as pest control for your home too according to Catch-it in London.
Start with a packing list
In the stressful few days before you head off on your travels, it's really easy to forget some items that you will need. That's why a packing list is so good to keep yourself organized.
Remember to review your packing list
There's a reason you made the list! It's an important step that is often forgotten. Go through all of your items the night before you leave, or the morning of, and ensure you haven't forgotten anything.
Pick out what you want, then cut it in half
It might seem like complete insanity, but you will understand once you do it. It's a slow form of torture to try and whittle down to the exact essentials you'll actually need on your travels. Overpacking is something everyone does, which is why this is such a helpful exercise for people who tend to take more than they need.
Invest in some packing cubes
Packing cubes help you to stay organized and also save you a tonne of space in your luggage. They are game changers when it comes to packing, and a high-quality set will last you a long time.
Bring some extra bags
Ziplocks and plastic bags are great when you need them, especially for things like dirty clothes. They weigh nothing and always come in handy, so don't forget to pack a few.
Check your airline's baggage fees
Every airline has a different policy, which is frustrating when it comes to flying. Avoid any surprises at the check in desk by knowing what the guidelines are from the start. A quick Google search before you pack saves you a lot of stress, and potentially money on baggage fees.
Roll your clothes
A great suitcase packing tip is that you don't fold, you roll! It saves so much space, and you don't end up with wrinkly clothes at the other end.
Always pack the essentials in your carry on
We all think we're invincible, but even the most experienced of flyers can have luggage issues. Suitcases get lost, go missing or get taken by other people. Keep your essentials in your carry on, plus an extra set of clothes. It's amazing for peace of mind so you won't be too stressed out if the suitcase does magically disappear.
Keep liquids separate and away from your clothes
Toiletry bags are perfect for this. It's important to separate your liquids because those bottles tend to spontaneously explode.
Use travel size cosmetics
Ditch the full-sized bottles of shampoo. There's zero reason for you to take it with you. They have toiletries in most countries. It's not worth all the extra weight to bring a full bottle of everything.
Avoid packing things just in case
More often than not, that situation will never happen! And if you need a super special item, go shopping for it!
Don't forget to leave a little bit of extra space
You are inevitably going to end up buying something while your away. The worst thing is falling in love with something and not being able to bring it home because you don't have the luggage space. You may even want to take a smaller bag with you if you are planning on shopping up a storm.
Please follow and like us: